Position Level
New starter
Department
Digital Marketing
Digital Marketing
Application Count
0-50 application
Job Type
Position Level
Application Count
Department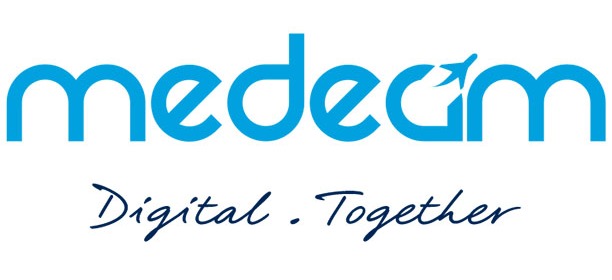 QUALIFICATIONS AND JOB DESCRIPTION
Established in 2003 in Istanbul, Medeam works as a branch office of the E-Commerce Department of KLM Royal Dutch Airlines, dedicated to Air France KLM Group and Joint Venture partners.
We are a team of young, energetic, enthusiastic, multinational people who strives for customer satisfaction through good account, workload and quality management.
We are currently seeking for enthusiastic & motivated people to take an active role in the daily execution of operational Digital activities.
Requirements:
Bachelors' Degree preferably related to engineering,

Fluent in both written and spoken English is a must,

Proven proficiency in SQL & Python,

Proficient in any scripting language (Shell Script or JavaScript is a plus),

Knowledge on Google Cloud Platform is a big plus,

Knowledge of BI (tooling), Data warehousing, [data] modelling is a plus,

Data visualization

skills (in any tool),

Accuracy, persistence, ability to prioritize and take responsibility,

Good communication and social interaction skills,

Strong customer orientation and service mentality,

Creativeness & problem solving skills,

Keen interest and willingness to specialize in Digital domain

,

Flexible, open minded and able to work in team structure.
Activities to be performed:
Design and implement end-to-end data pipelines as well as develop tailor-made dashboards on

Spotfire

application,

Monitoring & maintenance of data feed automations,

Handling any ad-hoc data related requests,

Prevent and resolve (user) issues with production ETL and reporting products,

Take ownership of dashboard development processes from ideation to realization and maintenance,

Learning and adapting to the dynamic Digital environment of AIR FRANCE KLM Group and their partners under the guidance of your seniors.



All applications will be treated with strict confidentiality.
English(Reading : Advanced, Writing : Advanced, Speaking : Advanced)

Yan Haklar
Özel Sağlık Sigortası, Yemek Kartı (Ticket, Multinet, Sodexo vb.), Prim, Hayat Sigortası.
İlgini Çekebilecek İlanlar