İstanbul(Avr.), İstanbul(Asya)
İlan yayından kaldırılmıştır!
Years of Experience
More than 3 years of experience
Department
Research and Development (R&...
Research and Development...
Application Count
94 application
Job Type
Years of Experience
More than 3 years of experience
Application Count
Department
Research and Development (R&D)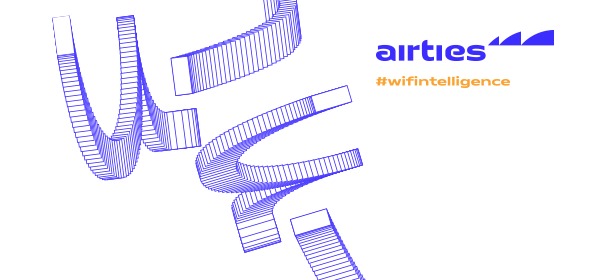 QUALIFICATIONS AND JOB DESCRIPTION
JOB DESCRIPTION

RF Systems Engineer responsible for the system design and integration of Wi-Fi subsystems into Airties products. The successful candidate must have an excellent understanding of state-of-the-art Wireless Technologies from the IEEE 802.11 family and an analytical mind for requirements and tradeoff analysis impacting Wi-Fi system performance and product experience.
As a member of the RF Systems Engineering Team, the ideal candidate will be responsible for the definition of system design activities to achieve full operation and optimization of all aspects of a complex wireless communication device. RF Systems Engineer with a strong foundation and a demonstrable passion for building new technologies for RF parametric qualification, evaluation, and adherence to industry-standard requirements.
Perform system-level engineering for Wi-Fi protocol execution performance of current and future Airties products

Design technical specifications for radio features of Airties products

Determine testing procedures that fully evaluate radio performance of Airties products

Ensure availability & consistency of design verification plans

Build and own in-house test systems for certification pre-scan

Participate in lab development, test automation, and productivity improvement initiatives

Ensure compliance of the product with regulations and all applicable standards for radio features

Support official certification test activities of Airties products

Perform/supervise testing, troubleshooting, and verification/validation activities

Debug and resolve issues

Assist product management and sales to present and validate company products and solutions to customers as the expert for wireless technology

Define manufacturing test requirements for radio features and support manufacturing teams

Lead feasibility studies and technical investigations

Work with vendors, technology suppliers, and multi-functional staff to optimize RF parametric
QUALIFICATIONS
Minimum Bachelor's Degree in Electrical & Electronics Engineering, Telecommunications Engineering, or a related field (MS or Ph.D. is a plus)

At least 3 years

of experience in wireless communication and network technologies required

Excellent command of English (written and spoken)

Deep understanding of at least one wireless technology including Wi-Fi, Bluetooth, GSM, or similar wireless technologies

Understanding of IEEE 802.11 specific requirements in relation to AirTies products and requirements

Familiarity with the physical layer blocks of the digital communication systems

Deep understanding of Wi-Fi product platforms, wireless transceiver architectures and tradeoffs, RF/Analog design, analog and digital signal processing, and communication systems

Familiarity with RF instrumentation (oscilloscopes, power supplies, signal generators, spectrum analyzers, etc.) in a lab environment that includes RF conducted and radiated testing is a plus

System-level understanding - ability to comprehend and contribute to a multi-disciplinary process employing HW, signal processing, and SW

Experience and understanding of RF component characteristics and behavior

Linux OS familiarity is a plus

Strong communications and organizational skills and the ability to multitask across various disciplines and tasks

Strong strategic problem solving and analytical skills

Willingness and ability to travel internationally
Airties has a zero tolerance to discrimination policy. In this regard, during the course of the evaluation of your job application and during all your employment relation, if any, all discriminatory factors such as race, sex, sexual orientation, social gender definitions/roles, colour, national or social background, ethnicity, religion, age, disablement, political opinion or any status that is protected under law shall be totally disregarded.
*By applying to this job opening, you agree, acknowledge and consent to the transfer of your personal data by Airties to outside of Turkey; in particular to its subsidiaries.
*By applying to this job opening, you agree, acknowledge and consent to the transfer of your personal data by Airties to its headquarters established in Turkey
Bachelor's(Graduate), Master's(Student), Master's(Graduate), Doctorate(Student), Doctorate(Graduate)
Yan Haklar
Özel Sağlık Sigortası, Yemek Kartı (Ticket, Multinet, Sodexo vb.).
AirTies Kablosuz İletişim San. ve Dış. Tic. A.Ş İş İlanları