İstanbul(Avr.), Kocaeli(Çayırova)
İlan yayından kaldırılmıştır!
Position Level
Manager candidate
Department
Marketing
Marketing
Redirection Count
0-50 redirection
Job Type
Position Level
Redirection Count
Department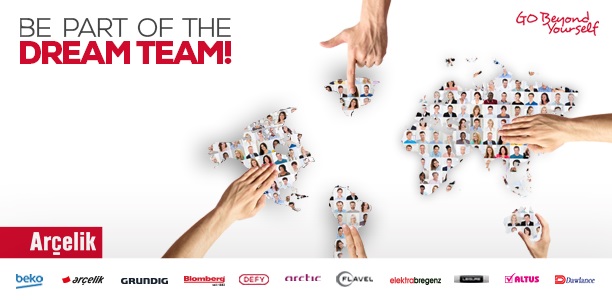 QUALIFICATIONS AND JOB DESCRIPTION

How do we describe the perfect match?

Bachelor's Degree in Engineering or related fields, Ms/PhD is a plus,
10+ years of experience in product management, sales, and marketing of IoT based industrial equipment
3+ Experience on EV Charging equipment, network management and operations
Hands on experience in project management and deployment of IoT based industrial platforms
Experience in defining partnership opportunities, creating relationships and negotiating partnership agreements,
Experience with market sizing and estimating the TAM (Total Attainable Market) of segments and solutions,
Intellectual curiosity, energy and enthusiasm for the customer and business problems to solve,
Excellent communication skills and the ability to manage multiple leadership levels,
Strong organizational skills and excellent cross- functional team player,
Strong Excel, Tableau, and other data analysis and financial modeling skills,
No restriction for traveling, having valid driving license.
We are an equal opportunity employer. All applicants will be considered for employment without attention to race, sex, color, national or social origin, ethnicity, religion, age, pregnancy, disability, sexual orientation, gender identity and expression, marital status or political opinion
By being one of the "People of Arçelik";
You can benefit from the perks of our hybrid working model and enjoy being part of an agile team.
You'll be a part of our "going global journey".
We will support you with the most appealing personal development opportunities to keep up your full potential. While at the same time, develop your skills and competencies for future technologies.
Enjoy our high-quality home appliances with your employee discount.
While working remotely, we got your back! We support you with portable modem and internet connection.
Get the advantage of shopping and eating at discounted prices in various places using the Koç Ailem card.
You will be able to enjoy the nature and the services in Koç Korusu. (KTSK)
Chill out coffee places to pamper yourself at the office.
Pick, choose and combine your side benefits with Flextra.
You'll get a chance to bring out the leader in you while working at the leading trusted lifestyle solutions provider.
Every moment is a development opportunity. Our dreams are the starting point of the future. Our route is the future of the world.
At Arçelik, a trusted lifestyle solutions provider to the digital household, we are all for changing the world for better. We treat life of nature with respect. The starting point of our technology is sustainable development. We believe the diversity of our people is the driving force of our innovative culture. Each of our employees is unique and the quality of our products and services begin with the quality of our people. Our more than 40.000 employees around the world give power to our future.
Apply and let's grow, respect, lead together
What awaits you in this role?
WAT Motor is looking for an
EV Charging Sales&Marketing Leader.
Lead development of business model, Go To Market and offer structure to serve all product segments,
Work cross-functionally within WAT and with external partners to craft customer-centric vision, strategy, and business plan,
Become a leader in the organisation on the particular needs of all customer verticals including understanding key use cases and mapping customer journeys,
Lead the efforts on Estimatation of market size and bring quantitative and qualitative analysis to prioritize focus areas,
Track market trends and competitive offerings,
Build relationships with customers, partners and other industry stakeholders to drive product direction and ensure capabilities meet market needs and customer goals,
Utilize expertise of business strategy, financial modeling, business data analysis, and customer discovery to define the solution vision and inform product planning and development,
Develop partnerships across the ecosystem where needed to support WAT's solution portfolio,
Lead the sales and marketing teams to position solutions for all customer verticals.
The position is located in Çayırova.
10 - 15 years of experience
Bachelor's(Graduate), Master's(Student), Master's(Graduate)
English(Reading : Advanced, Writing : Advanced, Speaking : Advanced)