İstanbul(Avr.), Kocaeli(Çayırova)
İlan yayından kaldırılmıştır!
Position Level
Specialist
Department
Information Technology
Information Technology
Redirection Count
0-50 redirection
Job Type
Position Level
Redirection Count
Department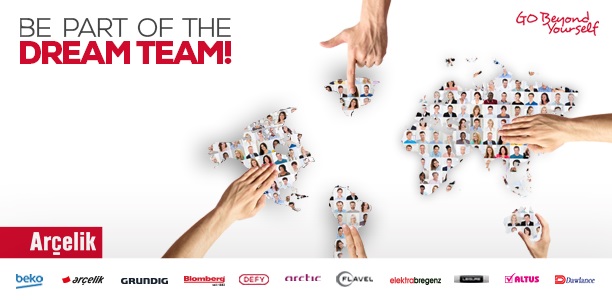 QUALIFICATIONS AND JOB DESCRIPTION

 

How we describe the perfect match?

Bachelor's Degree in Computer Engineering, Software Engineering, Computer Science or Electrical Electronics Engineering (Master's degree or Ph.D. is a plus),
Minimum 5 years of hands-on, intensive development experience in building customer-delivered products in the field,
Having strong .NET framework knowledge and .NET Core programming skills,
Having knowledge in backend development with web frameworks such as Django, Flask, NodeJS, Rails or Spring is a plus,
Having deep knowledge in HTTP/S protocols,
Having solid experience in building and consuming SOAP & RESTful web services API,
Having strong experience in implementing microservices and using message queuing protocols (RabbitMQ, MQTT) is a plus,
Having knowledge in working with ORM libraries, relational databases (preferably PostgreSQL, MySQL), NoSQL databases (Cassandra, CosmosDB etc.) and in-memory databases (Redis etc.),
Having experience in management of containerized applications and deployment (Kubernetes, etc.),
Having experience in cloud service platforms such as AWS, Google Cloud, Azure etc.,
Having knowledge of JavaScript,
Having knowledge of HTML5, CSS3 stack
Having knowledge of frontend development frameworks, preferably Vue JS,
Having knowledge in web socket client development is a plus,
Having knowledge in front-end containerization (Docker etc.) is a plus,
Having knowledge in multiple OO and scripting languages such as Java, C++, Python, JavaScript, etc. is a plus,
Willing to create robust/efficient product platforms from scratch and maintain on-going applications,
Implementing DRY code, open to learn new technologies, experience in using Git and other version control tools, 
Strong collaboration and communication skills,
Thinking broadly about business,
Understanding needs of the market & customer,
Listening different perspectives and showing flexibility,
Excellent verbal and written skills in English.
We're an equal opportunity employer. All applicants will be considered for employment without attention to race, sex, color, national or social origin, ethnicity, religion, age, pregnancy, disability, sexual orientation, gender identity and expression, marital status or political opinion
By being one of the "People of Arçelik";
You can benefit from the perks of our hybrid working model and enjoy being part of an agile team.
You'll be a part of our "going global journey".
We will support you with the most appealing personal development opportunities to keep up your full potential. While at the same time, develop your skills and competencies for future technologies.
Enjoy our high-quality home appliances with your employee discount.
While working remotely, we got your back! We support you with portable modem and internet connection.
Get the advantage of shopping and eating at discounted prices in various places using the Koç Ailem card.
You will be able to enjoy the nature and the services in Koç Korusu. (KTSK)
Chill out coffee places to pamper yourself at the office.
Pick, choose and combine your side benefits with Flextra.
You'll get a chance to bring out the leader in you while working at the leading trusted lifestyle solutions provider.
5 - 7 years of experience
Bachelor's(Graduate), Master's(Student), Master's(Graduate)
English(Reading : Advanced, Writing : Advanced, Speaking : Advanced)