İlan yayından kaldırılmıştır!
Position Level
Specialist
Redirection Count
50 redirection
Job Type
Position Level
Redirection Count
Department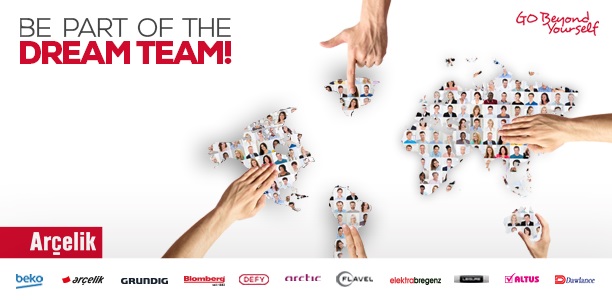 QUALIFICATIONS AND JOB DESCRIPTION

How we describe the perfect fit?

Bachelor's Degree in Engineering, Electrical Engineering or Electronical Engineering is preferred,
Knowledge of PVsyst, PVsol, Heliscope Programs,
Excellent verbal amd written skills in English,
Following and adopting the market trends and new technologies,
Outside the box thinking ability,
Open to innovation culture,
Flexible and open to new perspectives,
A great team player with a self initiative mindset,
Knowing what empathy really means ,
Being open to communication is always our priority.
The core of our success is unity and our team spirit. We inspire each other every single day. We respect our people, their ideas, expertise and perspectives. We know each person is a value.
At Arçelik, a trusted lifestyle solutions provider to the digital household, we are all for changing the world for better. We treat life of nature with respect. The starting point of our technology is sustainable development. We believe the diversity of our people is the driving force of our innovative culture. Each of our employees is unique and the quality of our products and services begin with the quality of our people. Our more than 40.000 employees around the world give power to our future.
Apply and let's grow, respect, lead together.
What awaits you in this role?
Arçelik is looking for a
Senior Project Sales Executive
who will work for Arcelik Alternative Channels Sales Directorate.
Knowledge of Renewable energy and solar energy and PV Pannel,
Min 2 years of experience in Solar Business,
Observing and using stock level and CRM, ABS reports regularly,
Tracking of order prossess (Approval, shipment, stock based),
Familliar with Solar Project Sales,
Good at communication and understanding customers' needs,
Good at problem solving,
Good at sales,
Tracking return processes with finance department,
 Following dealers' collateral status during the order prcesses,
 Leading closing of open payrolls (monthly vendor report, dealer informations),
Able to drive,
Easy to travel if needed,
Presenting and sharing useful information across departments and functions.
This position is located in Ankara.
We are an equal opportunity employer. All applicants will be considered for employment without attention to race, sex, color, national or social origin, ethnicity, religion, age, pregnancy, disability, sexual orientation, gender identity and expression, marital status or political opinion.
By being one of the "People of Arçelik";
You can benefit from the perks of our hybrid working model and enjoy being part of an agile team.
You'll be a part of our "going global journey".
We will support you with the most appealing personal development opportunities to keep up your full potential. While at the same time, develop your skills and competencies for future technologies.
Enjoy our high-quality home appliances with your employee discount.
While working remotely, we got your back! We support you with portable modem and internet connection.
Get the advantage of shopping and eating at discounted prices in various places using the Koç Ailem card.
You will be able to enjoy the nature and the services in Koç Korusu. (KTSK)
Chill out coffee places to pamper yourself at the office.
Pick, choose and combine your side benefits with Flextra.
You'll get a chance to bring out the leader in you while working at the leading trusted lifestyle solutions provider.
3 - 4 years of experience