Position Level
Specialist
Department
Front Desk
Front Desk
Application Count
361 application
Job Type
Position Level
Application Count
Department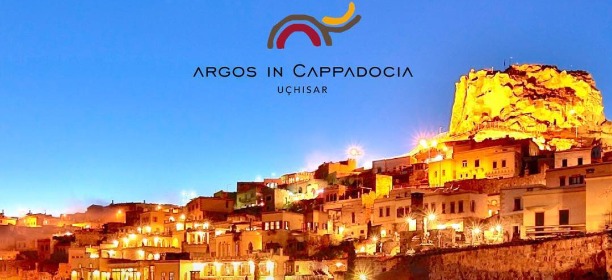 QUALIFICATIONS AND JOB DESCRIPTION
Doğuş Hospitality Group operates in the D-Hotels and Resorts, Travel Management / MICE (ANTUR), Food & Beverage (d.ream) and Retail industries.
D-Hotels and Resorts are pioneer in the sector with its owned and operated hotels serving to international standards. Strengthening its position with global cooperations, the Group continues to create value for Turkey.
We as Argos in Cappadocia ; feel responsible and committed to create a working environment that is challenging, satisfying and fun, so we can retain and motivate excellent people during their long term careers with Argos in Cappadocia .
QUALIFICATIONS
· Ensures that the guests are well attended to during their stay, achieving maximum guest satisfaction.
· Successfully implements the VIP service standards set by the hotel and actively follows the Leading Quality Assurance (LQA) criterias.
· Monitors and attends to the pending glitches registered in operating systems, ensuring closure with high satisfaction rate.
· Will personally provide personal assistance services to assigned esteemed guests, during the length of their stay, when requested and required.
· Assists the night operation colleagues where necessary, while constantly keeping the department superior upddated.
JOB DESCRIPTION
· Ideally have previous hotel experiences within Rooms Division.
· Required to possess excellent verbal and written English communications skills. Additional languages are an advantage.
· Computer literate and prior experiences with hotel systems; such as Opera, Triton, Micros software and Microsoft Office programs, are required.
· Guest driven, pro-active and approachable character.
· Possess the ability to;
· Take own initiatives within limitations, maintaining the hotel's standards, policies and procedures
· Successfully communicate and work close together with other departments of the hotel
· Maintain a positive attitude at all times
· Focus and understand guests' needs while remaining calm and courteous, providingsuitable responses
· Take responsibility of handling any guest complaints and requestsin a calm manner and provide suitable solutions
· Provide a personalized service with guests during a longer period of time
· Work well under pressure of multiple requests and/or departures within any given period of time
· Maintain discretion and confidentiality of all guests and internal companyinformation at all times
· Must be able to work a flexible schedule; including weekends, late evenings, early mornings and nights.
· Comfortable with working indoors and outdoors.
2 - 6 years of experience
Associate Degree(Student), Bachelor's(Student), Master's(Student), Bachelor's(Graduate), Associate Degree(Graduate), Master's(Graduate)
English(Reading : Advanced, Writing : Advanced, Speaking : Advanced)
Russian(Reading : Good, Writing : Good, Speaking : Good)
İlgini Çekebilecek İlanlar