Position Level
Service Employee
Department
Tourism / Hospitality
Tourism / Hospitality
Application Count
109 application
Job Type
Position Level
Application Count
Department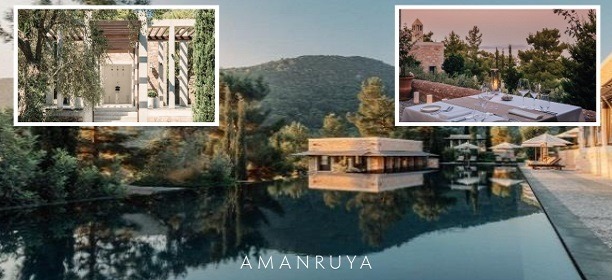 QUALIFICATIONS AND JOB DESCRIPTION
JOB OPPORTUNITY
We are offering the following exciting job opportunity at Amanruya.
JOB TITLE : Spa Therapist

DEPARTMENT : Tourism & Hospitality
LOCATION : Amanruya – Bodrum - Turkey
REPORTING TO : Spa Manager
MAIN DUTIES AND RESPONSIBILITIES
To perform treatments on guests whilst maintaining the guest's comfort at all times.




Be on time for appointments and thoroughly review appointments after completing each treatment.




Keep work area clean and neat at all times.




Maintain current professional licenses.




Perform all daily assigned spa therapist tasks.

Have the ability to courteously interact and answer all spa and hotel related questions with guests.




Perform all treatments to the highest standards.



QUALIFICATIONS

Minimum of 500 hours of massage training,including courses in anatomy and physiology from a college or certified massage school,
Must be able to perform multiple modalities: ie.Thai, Reflexology,Deep Tissue,Aromatherapy,Body Treatments.
Scheduling flexibility is required,
Flexibility to work weekends and holidays,
First Aid certification preferred,
Fluent in English.
AMAN

Meticulously designed to frame their natural settings, Aman destinations are renowned for space and privacy. Each welcomes guests as if to the home of a close friend, instilling a sense of peace and belonging amid some of the most diverse natural and historical landscapes.
It is an approach that has changed little since 1988 when the first retreat was built on Phuket's west coast. It was named Amanpuri, meaning 'place of peace', and Aman was born.
Today, embracing 34 resorts, hotels, and private residences in 21 countries, Aman continues to seek out transformative experiences and awe-inspiring locations around the world.
At Aman we are on a mission to create the world's ultimate luxury lifestyle brand; hotels, resorts, experiences and products which transform our guests' perspectives and daily lives. To achieve our ambitions, we capitalise on our unique combination of world-class and diverse talent, unmatched design, and access to locations, cultures and experiences few are privy to. We live by the 'Aman way of life' – a mindset shared by our guests and employees which creates a lifelong sense of belonging driven by our values of:
Invest in Individuality

–

fostering an environment where each person can push boundaries, take risks and challenge norms.

Nurture Pathfinder Spirit

– exploring experiences, opportunities and locations which transform into new exciting ventures.

Act like Owners

– taking the charge, leading by example and an immense sense of pride in their work.

Celebrate Communities

– ensuring that every member of our community is looked after and nurtured in a compassionate, respectful and collaborative manner.
AMANRUYA

The turquoise Aegean laps Amanruya's private pebble beach, while ancient pine forests scent the air. Resting amid olive groves and cypress trees on the Bodrum Peninsula's serene north coast, the village-like resort is a secluded retreat offering an abundance of space and privacy in free-standing guest pavilions, all with private pools.
We celebrate diversity and are committed to fostering an inclusive environment for all our colleagues and employees. Please ask for our equal employment opportunities policy.
More than 2 years of experience
High School(Graduate), Associate Degree(Graduate), Bachelor's(Student), Bachelor's(Graduate), Master's(Graduate)

Turizm / Konaklama ve Otelcilik
Takip Et
BODRUM DEMİRBÜKÜ OTELCİLİK A.Ş. İş İlanları