İlan yayından kaldırılmıştır!
Position Level
Service Employee
Department
Food & Beverage
Food & Beverage
Application Count
210 application
Job Type
Position Level
Application Count
Department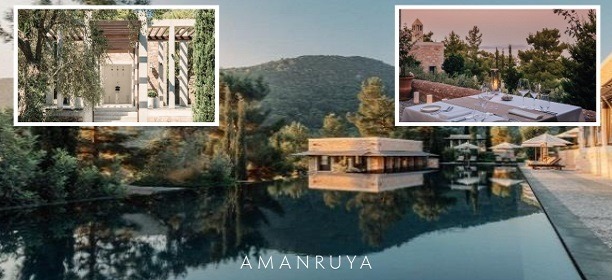 QUALIFICATIONS AND JOB DESCRIPTION
JOB OPPORTUNITY
We are offering the following exciting job opportunity at Amanruya.
JOB TITLE : Waiter/Waitress

DEPARTMENT : Food & Beverage / Service
LOCATION : Amanruya – Bodrum - Turkey
REPORTING TO : Restaurant Supervisor
THE POSITION
Always welcome guests with a warm, sincere and smiling face and respond positively to their requests and to prioritize the needs of our guests and their needs above all else.
MAIN DUTIES AND RESPONSIBILITIES
To always make work areas clean and ready for service. Implementing the opening closing procedures.

To always make the service materials used clean and ready for service, to use them with care and attention.

Fulfilling the directions and tasks given by their superiors to the letter and on time.

S

erving according to the predetermined order.

To serve within the time period determined in the standards.

To have information about all the food and beverages served.

Always taking a positive approach to guests and responding to all comments and complaints with a constructive attitude.

Always recommending food and drink to the guests.

Starting work professionally and on time.

Fulfilling the duties assigned by the supervisor and additional duties related to the job.

Getting to know the facility and the environment well and informing the guests when necessary.
QUALIFICATIONS

At least high school graduate, preferably vocational school or university

Good command of English for Specific Purposes,

Compatible to team work,

Proper diction and presentable

Responsible,

Friendly and positive attitude male and female waiters are sought.
AMAN

Meticulously designed to frame their natural settings, Aman destinations are renowned for space and privacy. Each welcomes guests as if to the home of a close friend, instilling a sense of peace and belonging amid some of the most diverse natural and historical landscapes.
It is an approach that has changed little since 1988 when the first retreat was built on Phuket's west coast. It was named Amanpuri, meaning 'place of peace', and Aman was born.
Today, embracing 34 resorts, hotels, and private residences in 21 countries, Aman continues to seek out transformative experiences and awe-inspiring locations around the world.
At Aman we are on a mission to create the world's ultimate luxury lifestyle brand; hotels, resorts, experiences and products which transform our guests' perspectives and daily lives. To achieve our ambitions, we capitalise on our unique combination of world-class and diverse talent, unmatched design, and access to locations, cultures and experiences few are privy to. We live by the 'Aman way of life' – a mindset shared by our guests and employees which creates a lifelong sense of belonging driven by our values of:
Invest in Individuality –fostering an environment where each person can push boundaries, take risks and challenge norms.
Nurture Pathfinder Spirit

– exploring experiences, opportunities and locations which transform into new exciting ventures.

Act like Owners

– taking the charge, leading by example and an immense sense of pride in their work.

Celebrate Communities

– ensuring that every member of our community is looked after and nurtured in a compassionate, respectful and collaborative manner.
AMANRUYA

The turquoise Aegean laps Amanruya's private pebble beach, while ancient pine forests scent the air. Resting amid olive groves and cypress trees on the Bodrum Peninsula's serene north coast, the village-like resort is a secluded retreat offering an abundance of space and privacy in free-standing guest pavilions, all with private pools.
We celebrate diversity and are committed to fostering an inclusive environment for all our colleagues and employees. Please ask for our equal employment opportunities policy.

More than 2 years of experience
High School(Graduate), Associate Degree(Graduate), Bachelor's(Graduate)
English(Reading : Good, Writing : Good, Speaking : Good)

Turizm / Konaklama ve Otelcilik
Takip Et
İlgini Çekebilecek İlanlar