Position Level
Medium Level Manager
Department
Tourism / Hospitality
Tourism / Hospitality
Application Count
78 application
Job Type
Position Level
Application Count
Department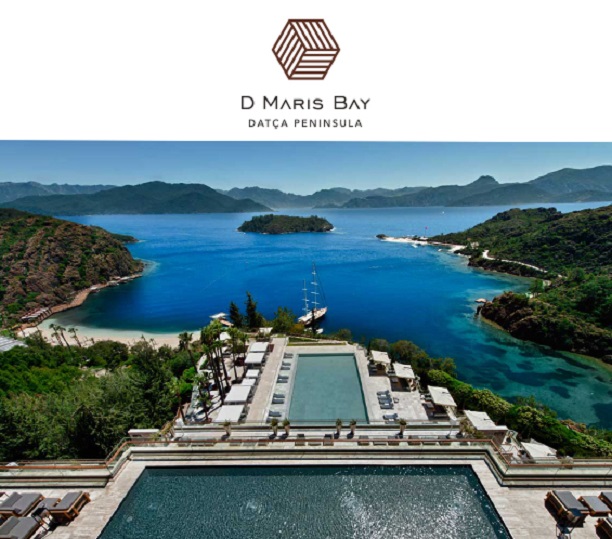 QUALIFICATIONS AND JOB DESCRIPTION
GENEL NİTELİKLER VE İŞ TANIMI
Doğuş Hospitality Group operates in the D Hotelier, Travel Management / MICE (ANTUR), Food & Beverage (d.ream) and Retail industries.

D-Hotels and Resorts are pioneer in the sector with its owned and operated hotels serving to international standards. Strengthening its position with global cooperations, the Group continues to create value for Turkey.
We as D Maris Bay; feel responsible and committed to create a working environment that is challenging, satisfying and fun, so we can retain and motivate excellent people during their long-term careers with D Maris Bay.
We are looking for Senior Sous Chef who must have;
GENEL NİTELİKLER:
Minimum seven years management experience in a high volume, full-service restaurant
Degree in culinary arts and/or restaurant management
Ability to read and write English
Demonstrated good organizational and time management skills
High level of creativity and originality to drive menu development
Ability to work efficiently, multitask, and always stay organized and focused on the guest in a fast-paced environment
Punctual, strong work ethic and commitment to excellence
Full P&L management experience and a strong financial acumen with the proven ability to oversee cost, labor and bottom-line profitability
Excellent food and beverage knowledge and dining room operations
High level of creativity and originality to drive menu development.
Prior experience an Italian Concept Restaurant
Must have thorough knowledge of techniques, methods and equipment used in preparing and cooking high quality food on a large scale required.
Must have considerable knowledge of food service management, values, nutrition, menu planning, and food health hazards and all necessary precautionary measures
Orchestrating the kitchen team in harmony during prep and service.
Excellent teaching skills to junior positions
GÖREV TANIMI:
Maintain master knowledge of all food specifications in dish preparation, presentation, and cooking methods
Maintain overall condition of the kitchen, including walk-ins, reach-ins, preparation and storage areas
Review and adhere to fiscal budgets to ensure restaurant profitability
Managing labor cost of prep cooks, line cooks and dishwashers
Conduct product and ingredient ordering, receiving, and inspecting of all deliveries for quality, quantity, and price.
Managing cost, inventory, portion, and quality control issues.
Execute rollout and training to line cooks for special menus, new menu items and promotions.
Enforce all food storage management and standards and procedures, ensuring employees undergo food handler training and follow hand-washing requirements
Ensure proper cooking/cutting techniques are being used to prevent injuries
Respond to workers compensation-related injuries, directing injured team members to approved providers. Manage claims paperwork and follow up with carrier
Develop and implement innovative food ideas and revised menu/recipe items to increase restaurant's sales revenue and profitability
More than 7 years of experience
High School(Graduate), Associate Degree(Graduate), Bachelor's(Graduate)
English(Reading : Good, Writing : Good, Speaking : Good)

Yan Haklar
Lojman, Yemekhane.
İlgini Çekebilecek İlanlar