Çalışma Şekli
Dönemsel / Proje Bazlı
Başvuru Sayısı
184 başvuru
Çalışma Şekli
Pozisyon Seviyesi
Başvuru Sayısı
Departman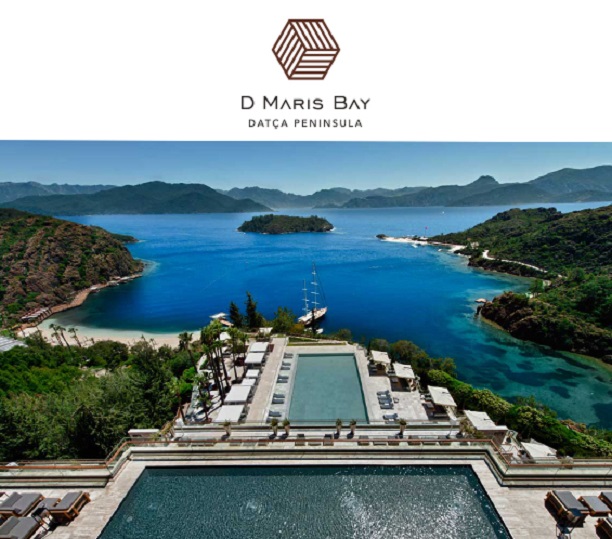 GENEL NİTELİKLER VE İŞ TANIMI
QUALIFICATIONS AND JOB DESCRIPTION
Doğuş Hospitality Group operates in the D-Hotelier, Travel Management / MICE (ANTUR), Food & Beverage (d.ream) and Retail industries.
D-Hotels and Resorts are pioneer in the sector with its owned and operated hotels serving to international standards. Strengthening its position with global cooperations, the Group continues to create value for Turkey.
We as D Maris Bay; feel responsible and committed to create a working environment that is challenging, satisfying and fun, so we can retain and motivate excellent people during their long term careers with D Maris Bay.
We are looking for an Spa Receptionist who must have;
Your key responsibilities will include;
Providing a seamless service by taking ownership of the spa journey of your guests.

Greeting guests in a friendly and professional manner in accordance with D-Hotels & Resorts standards.

Being aware and comply with Health and Safety within the Spa upholding these to both guests and associates.

Having thorough knowledge of all treatments and benefits offered by the Spa.

Upselling further services and promoting retail products.

Spa Receptionist is responsible for, but not limited to booking all spa treatments, explaining services to guests, any POS sales including retail and checking in and checking out all guests in a professional manner.

Experiences on a daily basis to ensure Guest Satisfaction and the achievement of our Mission Statement.

Keep work area clean and neat at all times.

Must follow all Standards and Procedures as taught by trainers or Spa Supervisor.

To ensure that a high standard of service is maintained throughout the Spa.

Assist in the operations of all spa departments as required

To maintain inventory of supplies for the operations of the spa reception

Must have the ability to courteously interact and answer all spa and hotel related questions with guests.

Will perform as a professional, with a friendly business attitude and conduct all duties and responsibilities as required by the position, or assigned by the Spa Operations Supervisor

To ensure a warm friendly welcome to all guests at all times.

Greets all guests upon their arrival, gives new guests tours of property and offers return guests "

re-orientations".

Print confirmation letters and pull files for the next business day.

To communicate all messages promptly and to keep the Manager-On-Duty informed as to any complaints.
Skills and Experience;
Reading, writing and oral proficiency in the English/Russian/Arabic language,

To be willing to work a flexible schedule in order to accomplish all major responsibilities and tasks,

Be self-motivated,

To be flexible and able to work efficiently under pressure,

To have mathematical skills, technical aptitude and spa knowledge,

Knowledge of specific spa industry applications is desirable, such as Reservation Assistant (RA) and Opera

To have basic knowledge of computer programs including Excel, Microsoft Word and Microsoft Office administration,

To have a commitment to follow all local and corporate policies and procedures as they relate to the Spa and hotel,

To have knowledge of current spa trends in the industry.
Ön Lisans(Mezun), Üniversite(Öğrenci), Üniversite(Mezun)
İngilizce(Okuma : İleri, Yazma : İleri, Konuşma : İleri)

Yan Haklar
Lojman, Yemekhane.
İlgini Çekebilecek İlanlar