QUALIFICATIONS
Are you passionate about working for healthy, tasty and innovative dairy products? Looking for a job where you can bring health through dairy products to families, adults, kids and teens? In Danone Dairy, that's just you'll do!
Danone Dairy Turkey Milestone Internship Program is looking for a talented colleague for the Long Term Trade Marketing Intern position.
Come & join us and you will be part of our talented team that are proud of Danone's great mission!
What we offer?
As the  Trade Marketing Intern, you will play an important role in tracking the on shelf product availabilities in all sales channels, realizing the opportunities & threats, following new launches via regular tracking reports. Are you ready to grow together?
About you:
3th or 4th year university student or Master students in related fields
Able to work min. 3 days in a week at school period and 5 days in a week at summer period
Good command of written and spoken English
Advanced level of MS Office Applications and SAP knowledge
Foster collaboration with other functions & departments, at all levels
Act to break silos
Honor and foster commitment to deliver results on promises
Drive change with optimism and face difficulties along the way
Act with speed, agility & pragmatism
Set priorities and engage into energetic and focused action
Manage complexity and contradictions with resilience and tenacity
JOB DESCRIPTION
Give support to trade marketing initiatives including launch & channel support
Ensure category data generation; make brand & SKU analysis & NPD performance evaluation
Gain crucial insight about marketing brand support tools & new product project management
Support communication between marketing and MT/AFH sales team to ensure the timely execution of projects
Observing competition & supporting creating of commercial initiatives aligned with sales team for market share gain in MT
Track related initiatives in order to ensure reaching company volume, profit, growth targets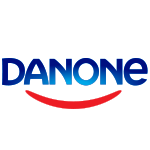 Gıda, Hızlı Tüketim Malları