Bu iş sana uygun olmayabilir
Seçili özgeçmişindeki bilgilerle bu ilanın kriterlerleri sadece %30 uyumlu.
Uygunluğunu nasıl hesapladık?
Son iş deneyimin, geçmiş deneyimlerin ve toplam deneyimin uygunluk puanını etkileyen kriterler arasındadır.
Bu iş sana uygun olmayabilir
Seçili özgeçmişindeki bilgilerle bu ilanın kriterlerleri sadece %30 uyumlu.
Uygunluğunu nasıl hesapladık?
Mesleki Yeterlilikler
Şirketlerin ilanda belirlediği kriterlerle özgeçmişindeki bilgilerin ne kadar uyumlu olduğu içerik karşılaştırılmasıyla bulunur.
Bu iş sana uygun olmayabilir
Seçili özgeçmişindeki bilgilerle bu ilanın kriterlerleri sadece %30 uyumlu.
Uygunluğunu nasıl hesapladık?
Diğer Bilgiler
QUALIFICATIONS AND JOB DESCRIPTION
Danone Waters is a company committed to bring healthy hydration to people's lives. Our purpose is to make healthy hydration simple and accessible to all and contribute to a health world.
Are you passionate about working for healthy hydration products? Now we are looking for a talented colleague for the "Product Development Specialist" who will be able to work with a strong desire for development and execution of strategy.Come & join us to change people's life & work for their health.
About the job
• Manage with the support of his/her line manager the development, implementation and launch process for renovation, innovation and costs/quality related projects.
• Be actively involved in the ideation stage and contribute to creating a robust and relevant inno/reno portfolio.
• Arrange and coordinate the execution of pilot trials, plan, organize, conduct and follow up industrial trials, collect, analyze and present the relevant analytical data, ensure on time and in full launch of the new product actively particating at first production runs
• Actively participate in solving problems that occur during production and projects related to the optimization of production technologies and/or quality
• Build close network and collaboration with key ingredient suppliers and look for synergies in terms of innovation and renovation ideas as well as relevant technological solution to implement for ongoing projects
• Support new product recipe applications working in a laboratory environment, produce prototypes to deliver against Product Brief
• Ensure target costs for recipe are delivered, complete all costing BOMs
• Responsible for sensory analysis and reporting
• Accountable for the final product & raw material specifications
About you
To be able to be successful in the role, you need to have:
• Bachelor Degree preferably in Food Engineering or Chemical Engineering
• At least 2 years of experience in food industry, preferably Beverage background
• Able to work with minimal supervision
• Curios, fast learner with a can do and hands-on attitude
• Strong analytical skills: able to question complex information to identify cause and effect and deliver attractive solutions, both tactical and strategic
• Flexible in approach, adaptable to changing situations and a good team player
• Excellent command of written and spoken English
• High level of curiosity for new consumer trends in the industry as well as technological solution
• Good organizational and time-management skills
• Able to work independently and prioritize his/her own tasks
• No military obligation for male candidates
• Have a driving licence
About us
Danone's mission is bringing health through food to as many people as possible and we want to invite people to join the movement for a healthier world. We recognize the power people have to impact the world through their daily choices. Each time we eat and drink, we vote for the world we want to live in. We believe a healthy body needs healthy food. And healthy food needs a healthy planet and this is what our new signature One Planet One Health embodies.
We offer
This is a unique opportunity to bring a lot of value into Danone and grow your expertise in an environment where entrepreneurship and creativity are highly encouraged. In this role, you will play an important role in trade investment strategy of the business, and you will contribute to drive "change" & "growth".
This dynamic working environment offers you opportunities to nurture your potential to enable a strong career development.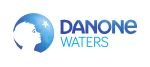 Bebek Besinleri, Süt ve Süt Ürünleri, İlaç Sanayi, Hızlı Tüketim Malları