Ankara, Bursa, İstanbul(Avr.), İzmir, Kocaeli, İstanbul(Asya)
Position Level
Specialist
Application Count
999+ application
Job Type
Position Level
Application Count
Department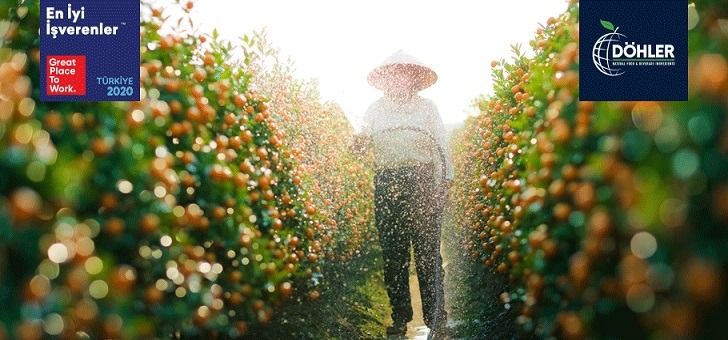 QUALIFICATIONS AND JOB DESCRIPTION
Döhler is a global producer, marketer and provider of technology-driven natural ingredients, ingredient systems and integrated solutions for the food and beverage industry. We provide its customers with a wide product range including natural flavours, natural colours and textures as well as healthy and functional ingredients for foods and beverages. Join Döhler and contribute with your vision and ideas to drive major projects. We are looking for talents who are committed to our ultimate customer focus and who are ready to deliver their best performance in a thriving environment.
Döhler Turkey is looking for a "Customer Service Specialist" with the following qualifications;
Your Role
Being responsible for all customer service tasks & responsibilities and sales operations for domestic sales and partly export sales based the customers interested,

Working closely with sales, planning, logistic, quality, finance and production departments regarding all customer-related issues,

Creating customer notifications, follow up the process and setting CS completion in SAP,

Being responsible for the process of sample, offer, contract, order etc,

Managing customer master data,

Creating Workflows for customer or group requests (MSDS, specifications, questionnaires etc.),

Implementing continuous monitoring and compliance with contracts, validities, order quantities and deliveries,
Being in touch with the planning and sales team about customer forecasts,
Follow up overdue payments.

Being main responsible for processes optimization and task optimizations, system developments.

Working in cooperation with supply chain and commercial team and building a strong relationship
Contribute to CM1 figures
Tracking of shipments to be sure the goods are delivered to the customer on time without any problem
Location; Remote. In the future, it may be required to reside in İstanbul.
Your Profile
Bachelor's Degree in Chemistry, Chemical or Food Engineering or closely related field,

Min. 3 years of experience in customer service and sales operations (food & beverage market

experience is preferred),

Good knowledge of MS Office and SAP,

Excellent verbal and written skills in English,

Good team player, strong communication skills,

Analytical thinking with innovative point of view, high problem solving skill,

The ability to work under pressure and stress,

Willing to take initiative and responsibility,

No military obligation for male candidates.

Remote working experience is preferred
Your Benefits
A various and highly responsible field of activities at an innovative and growing company.

Exciting challenges involving Döhler's very broad product portfolio.

A customer and service-oriented working environment with plenty of freedom for ownership and for personal initiatives.

Flat hierarchies, efficient teams and short decision processes within a family-owned business.

A challenging job with an international orientation.

State-of-the-art technologies with a strong focus on digitalization.
More than 3 years of experience
Bachelor's(Graduate), Master's(Student), Master's(Graduate), Doctorate(Student), Doctorate(Graduate)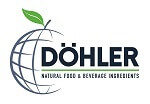 Yan Haklar
Özel Sağlık Sigortası, Yemek Kartı (Ticket, Multinet, Sodexo vb.), Prim, Kaza Sigortası.
İlgini Çekebilecek İlanlar