İstanbul(Avr.), İstanbul(Asya)
Bu iş sana uygun olmayabilir
Seçili özgeçmişindeki bilgilerle bu ilanın kriterlerleri sadece %30 uyumlu.
Uygunluğunu nasıl hesapladık?
Son iş deneyimin, geçmiş deneyimlerin ve toplam deneyimin uygunluk puanını etkileyen kriterler arasındadır.
Bu iş sana uygun olmayabilir
Seçili özgeçmişindeki bilgilerle bu ilanın kriterlerleri sadece %30 uyumlu.
Uygunluğunu nasıl hesapladık?
Mesleki Yeterlilikler
Şirketlerin ilanda belirlediği kriterlerle özgeçmişindeki bilgilerin ne kadar uyumlu olduğu içerik karşılaştırılmasıyla bulunur.
Bu iş sana uygun olmayabilir
Seçili özgeçmişindeki bilgilerle bu ilanın kriterlerleri sadece %30 uyumlu.
Uygunluğunu nasıl hesapladık?
Diğer Bilgiler
QUALIFICATIONS AND JOB DESCRIPTION
Celebrating its 70th anniversary year, Elor Holding today operates in a diverse range of sectors with 13 companies, 2 factories and facilities. Elor Holding serves as a significant contributor to the Turkish economy with 700 employees and boasts a strong corporate identity based on its many years of business success. Elor Holding has the largest investment in the industrial sector, as well as interests in tourism, technology, agriculture, marble, real estate and mining.
We represent, one of Turkey's leading business conglomerates, which ,Beybi an enterprise established in 1949 to production of gloves, formed the foundation of It. We aims to respond to the needs on a daily basis with up-to-date technology, quality and service, and invests in human capital, customer relations and corporate solutions with continuous change and development principles.
Today we are looking for a Digital Marketing Manager to build and execute the digital marketing Strategies and plans for the holding companies. A great Digital Marketing Manager at Elor Holding will do the following:

Responsibilities:
Developing the marketing, annual strategy for the Holding companies, in line with the companies objectives, by identifying the most suitable channels and methods of communications for the entire marketing funnel
Generate inbound Marketing Qualified Leads
Driving investment strategies and budget commitments behind brand strategies by country to ensure maximization of ROI
Support account-based marketing efforts to accelerate sales pipeline and foster customer renewals
Own campaign creation tactics - targeting, channels, conversions, optimization, measurement
Build & execute entire digital marketing plan - Social media advertising strategy, SEO, etc
Devise data-driven strategies to form and execute scalable online lead generation and engagement programs
Generate monthly website traffic, conversion reports and leverage online reporting tools
Manage SEO and website engagement to drive lead conversions
Working in cooperation with communication agencies and other partners for marketing purposes
Analyzing market & consumer insights and trends, and developing business opportunities for the companies
Day-to-day ownership of the holding companies websites and social media
Requirements:
5+ years digital marketing experience, preferably in a B2B organization
Experience in inbound marketing automation
SEO and SEM experiences required
Lead funnel analysis, optimization experience required
Experience with Google Ads and Analytics required preferred to have experience with LinkedIn Ads
Must understand current online marketing concepts, strategies and best practices.
Must possess excellent project management and planning skills.
Must have a competitive drive, desire to learn and self motivation.
You write and speak clearly, briefly, effectively, and professionally.
Fluent Turkish and English, Arabic or any other language is a plus
All interview processes will be in English Language.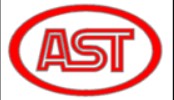 Holding / Şirketler Grubu
Servis
Yemek Kartı (Setcard, Ticket, Multinet, Sodexo vb.)
Prim