Ankara, İzmir(Urla), Kocaeli(Gebze), İstanbul(Asya)(Pendik)
Years of Experience
2 - 5 years of experience
Department
Research and Development (R&...
Research and Development...
Application Count
279 application
Job Type
Years of Experience
2 - 5 years of experience
Application Count
Department
Research and Development (R&D)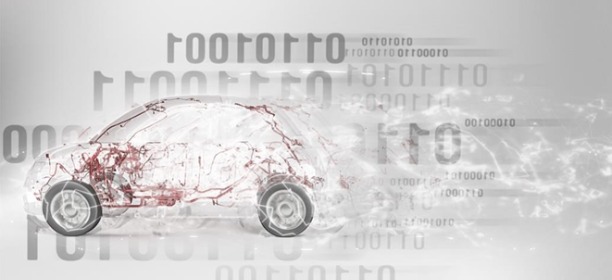 QUALIFICATIONS AND JOB DESCRIPTION
Qualifications
Bachelor's degree in Electrical/Electronics or Systems Engineering disciplines, Master's or PhD degree is an asset
Interested in automotive technologies, eager to learn new exciting concepts and wanting to improve her/himself in every new project
Experienced in systems engineering approaches to solve problems and Real-world experience with implementing E/E systems
Experienced in vehicle network architecture and topology design, knowledge about common vehicle network protocols (CAN, CAN FD, LiN, Automotive Ethernet, Flexray, MOST, A2B etc.)
Experienced in Systems Engineering tools as IBM Rational Doors, Jira, Jama Connect, or PREEvision Architect etc.
Experience in writing and understanding vehicle, system, sub-system and component level requirements
Good documentation skills with extremely systematic, clear and precise writing style
Business Level Working Proficiency in English
Flexible for short and long-term travels abroad if necessary
Professional communication skills and time management skills
The following are not required but are a plus:
Being familiar with ISO/IEC/IEEE 15288:2015 - System life cycle processes and/or INCOSE Systems Engineering Methodologies and Product Lifecycle
Completion of INCOSE Systems Engineering Training
Completion of a project according to V-cycle from zero to the end of the cycle
Multinational project experience
German language

Job Description
Understanding customer desires, vehicle feature list and related target market regulations/standars to write functional feature descriptions/definitions
Preparing high level and low level E/E architecture diagrams / drawings
Deriving low level requirements in coordination with colleagues of different backgrounds by a flow-down / top-to-bottom approach
Providing support and working closely with other teams as Functional Safety, Testing, IVN Diagnostic, Trim, Cyber Security etc. to define system details
Provide support to gap analysis, FMEA test plans, FuSy studies, test execution etc. to ensure technical alignment exists with all parties.
Manage technical issues and coordinate through definition of problem statement, root cause analysis, and solution implementation.
Support preparation of Technical Part of RFI / RFQ documents and technical customer evaluation activities to ensure the compatibility of the system and selected component.

About FEV Turkey
FEV Turkey is daughter company of FEV Group. FEV is an internationally recognized leader in the design and development of both conventional and alternative transportation energy systems. The company also develops technology solutions for the energy industry and is a major supplier of advanced testing and instrumentation products and services.
We offer engineering services that add value by meeting demanding customer requirements for quality, rapid development and reduced cost. As new transportation and energy related innovations move into production, FEV delivers design, analysis, prototyping, simulation, development, integration and production support services that help ensure a successful launch of these new products.
Bachelor's(Graduate), Master's(Student), Master's(Graduate), Doctorate(Student), Doctorate(Graduate)
English(Reading : Advanced, Writing : Advanced, Speaking : Advanced)
Yan Haklar
Özel Sağlık Sigortası, Servis, Yemek Kartı (Ticket, Multinet, Sodexo vb.), Bayram Yardımı.
İlgini Çekebilecek İlanlar