Çalışma Şekli
Tam Zamanlı
Pozisyon Seviyesi
Uzman Yardımcısı
Başvuru Sayısı
262 başvuru
Çalışma Şekli
Pozisyon Seviyesi
Başvuru Sayısı
Departman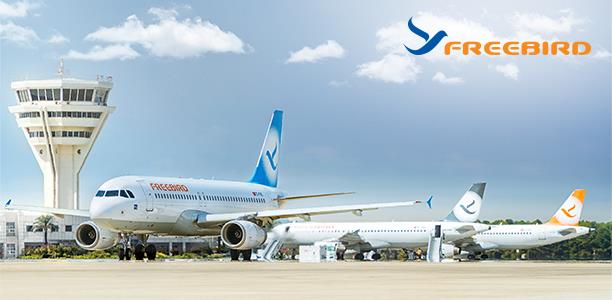 GENEL NİTELİKLER VE İŞ TANIMI
QUALIFICATIONS AND JOB DESCRIPTION
We are looking for a Finance Specialist/Assistant Specialist and a good team member who will work in Freebird Airlines' Headquarter in Çobançeşme İstanbul.
Qualifications:
Bachelor's degree in related field (i.e.Economics, Finance, Business Administration),
2-3 years of experience in a similar position, banking background is a plus(good to have),

Fluent in English,

Open to development, innovative,

Able to manage stress in intense working tempo,

Solution oriented, with analytical thinking ability,

Careful and focused,

Team oriented style of working,

Knowledge of financial markets,

No obligation of military service for male candidates

,
Tasks:
Processing daily payment orders, pre- and post-payment coordination with the relevant departments,

Preparing daily bank reports of various group companies whose financial operations are conducted,

Processing weekly and monthly payment schedules and preparing reports,

Providing customer service to domestic and foreign clients,

Reconciling financial transactions,

Follow up on deposit accounts, bank guarantees, corporate loans, credit cards,

Guarantee letters, execution of external guarantee processes,

Initiating bank accounts, follow-up and classification of necessary documents.
Üniversite(Mezun), Yüksek Lisans(Öğrenci), Yüksek Lisans(Mezun)
Yan Haklar
Özel Sağlık Sigortası, Servis, Yemekhane, Bireysel Emeklilik.
İlgini Çekebilecek İlanlar