İlan yayından kaldırılmıştır!
Position Level
Specialist
Department
Engineering
Engineering
Application Count
240 application
Job Type
Position Level
Application Count
Department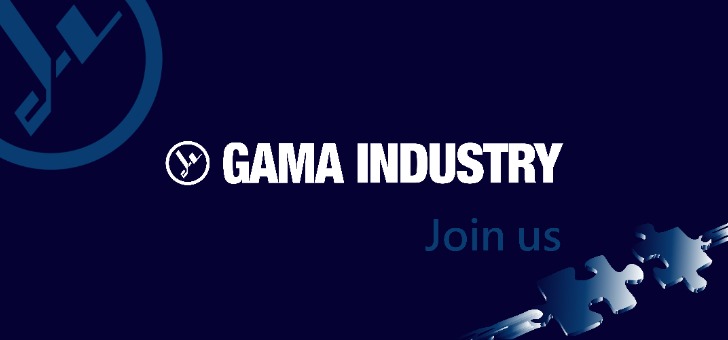 QUALIFICATIONS AND JOB DESCRIPTION
About us
GAMA Industry has completed many overseas projects in the Middle East, Asia, North Africa and Europe and with its extensive experience in engineering, procurement and construction of infrastructure and industrial projects. GAMA Industry, with significant and major projects realized in Turkey, has been a pioneer in industrial plants and large infrastructure projects engineering, construction and erection contracting, and has made other GAMA Holding firms' foundation and development possible. What guides us in this competition is our values, which are deeply rooted in the 63 years' experience of GAMA Holding. We deeply believe in GAMA values, which are trustworthiness, collaboration, development and change, passion for achievement and respect for people.
Job Profile
We are looking for a Procurement Engineer for our Head Office in Ankara to perform procurement activities in accordance with the Company's policies, procedures, and regulations. This role will be responsible for procuring quality and cost-effective supplies and equipment and creating, negotiating, and finalizing subcontracts, and rate agreements.
Job Description
· Conduct contract and procurement activity in accordance with the Company's processes and procedures including contract development, execution and post-award management, monitoring the implementation of agreements and work with claims,
· Prepare and process requisitions and purchase orders for supplies and equipment,
· Review purchase order claims for conformance to contract,
· Develop and implement purchasing and contract management instructions, policies and procedures,
· Review and evaluate tenders,
· Review and evaluate specifications for issuing and awarding bids,
· Prepare bid awards for board approval,
· Responsible for on time deliveries and all supplier logistic operations,
· Supplier management and improving supplier performance,
· Preparing and leading negotiations as well as establishing agreements,
· Maintain procurement files,
· Maintain records of goods ordered and received,
· Track purchasing activity measurement,
· Liaise with Accounting Department to ensure accurate and timely payment of invoices,
· Successful execution of procurement activities while maintaining relationships with partners, clients and vendors.
Skills and Qualifications
· Bachelor's degree in Electrical Engineering, Mechanical Engineering or Metallurgical and Materials Engineering
· Minimum 2 years of experience in the procurement field, preferably in a similar position in an EPC or construction company
· Preferably experience in piping and piping equipments for industrial facilities, experience in Power Plant or in Industrial Plan operation is an asset
· Adequate background and experience in relation to contractual issues of industrial construction works, power plants, infrastructure, water lines
· Experience and knowledge of logistics operation is a plus
· Experience in ERP systems,
· No restrictions to travel within Turkey and abroad
· Ability to work in an international working environment, having an international sense of business
· Excellent command of English, both written and spoken
More than 2 years of experience
English(Reading : Advanced, Writing : Advanced, Speaking : Advanced)