Position Level
Specialist
Department
Engineering
Engineering
Application Count
114 application
Job Type
Position Level
Application Count
Department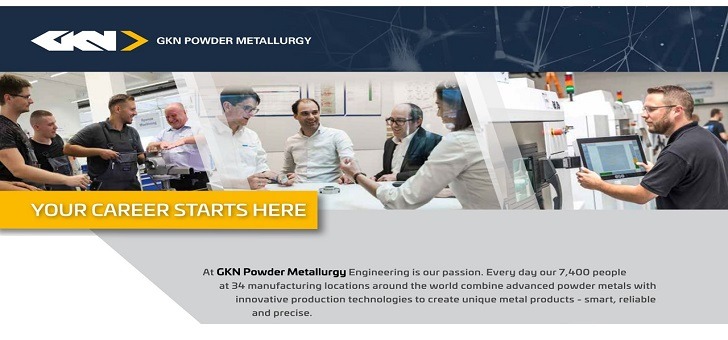 QUALIFICATIONS AND JOB DESCRIPTION
Job Description:
Preparing proposal product model and drawings for customer

Understanding capability of process and use the knowledge well during design phase

Tooling & Fixture design and preparation of technical drawings with Cad tools as Siemens NX or Solidworks and Autocad

Responsible to keep data in global database in Teamcenter

Participates and follows new product development studies and trials

Leads engineering database and program improvements and changes

Follows product trials and prepares reports

Works together with product engineer, production and quality departments on projects and trials

Multi-site Projects -Know-how transfer from GKN's other plants

Understanding needs of products
Qualifications :
We are looking for a talented and detail-oriented design engineer to join our creative team. As the design engineer, you will be responsible for carrying out a variety of engineering duties including tooling designing &fixtures, researching, and prototyping new products. In addition to being a good communicator, all candidates should be creative thinkers with excellent problem-solving skills.
Bachelor's degree in Mechanical engineering from a university

Typically has 1 to 3 years of experience about automative sector

Good verbal and written skills in English

Excellent command of Cad programs (Solidworks or preferably Siemens NX and Autocad)

Excellent knowledge and experience about

Geometric

Dimensioning and

Tolerancing

(

GD&T

)

Good knowledge of MS Ofice, IATF 16949 knowledge preferred

Preferably good experience about Machining operation

Accurate and strong attention to detail.

Good communication

Ability to multitask and manage time effectively.

Willingness to learn, Functions well under pressure, perform effectively in a deadline environment, Process improvement, Analytical aproach to problems, Problem solving, Team work and good relationship

No travel restrictions

Military obligation for male candidates.
More than 1 years of experience
Bachelor's(Graduate), Master's(Graduate)

Yan Haklar
Servis, Yemekhane.
İlgini Çekebilecek İlanlar