İstanbul(Avr.), İstanbul(Asya)
İlan yayından kaldırılmıştır!
Position Level
Specialist
Department
Purchasing 
Purchasing 
Application Count
297 application
Job Type
Position Level
Application Count
Department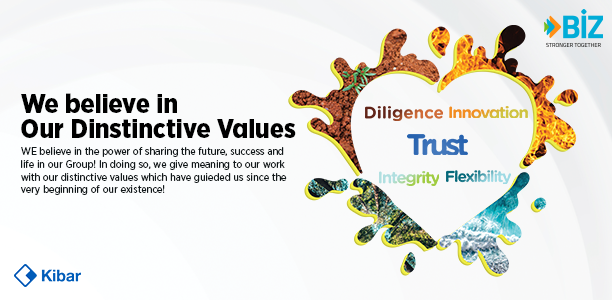 QUALIFICATIONS AND JOB DESCRIPTION
Founded in 1972, Flat Steel Service Center by industry, services, started its activities in trade and Turkey's leading situated between the business groups Kibar Holding Since its inception, the country's economy makes a significant contribution to the social welfare. Kibar Group operates in the metal, automotive, packaging, building materials, real estate, logistics, energy, food and service sectors with more than 20 companies and more than 7,000 employees.
We are looking for a colleague who will work as a " Group Procurement Senior Specialist – CAPEX and Infrastructure Category " to be employed in our Kibar Group companies.
QUALIFICATIONS
· Bachelor's Degree in Mechanical / Electrical / Electronics / Mechatronic Engineering
· Minimum 3 years of experience at procurement in a production environment (CAPEX, Infrastructure, Technical categories)
· Excellent computer skills required. To include as a minimum MS Word, MS Excel, MS Power Point, MS Office and web-based applications.
· Able to work autonomously, but also as an active team member
· Knowledge of contracts, contractual clauses and drafting SOW, RFP and SLA's.
· Ability to establish good relationships and work effectively with internal users and suppliers
· Can travel (local and abroad)
JOB DESCRIPTION
· Managing vendor portfolio,
· Managing procurement requirements of Group Companies for CAPEX and Infrastructure Procurement categories,
· Comparing and selecting the optimum supplier and offer considering price, quality, logistics,
· Research of alternative suppliers, considering quality needs and obtain cost efficiency. Improving partnership with current business partners and vendors,
· Create Purchase Orders through ERP systems,
· Negotiating on the scope of commercial, technical and legal terms such as costs, payment, delivery, warranty & service agreements,
· Contract Management
· Running tenders and preparation of bid evaluation report, which reflects all the information and the detailed analysis supporting the decision to select the supplier or contractor,
· Yearly evaluation of suppliers/vendors,
· Yearly renewal of unit price agreements.
We cooperate with our colleagues, candidates and all internal/external partners in line with our employer branding motto "Stronger Together". We consider that it is not a privilege providing equal opportunities to all candidates who apply to our job adverts, regardless of race, religion, language, gender, color, national or social origin, sexual orientation, disability, political opinion, pregnancy or marital status. #StrongerTogether
3 - 5 years of experience
Completed, Exempt, Delayed

Holding / Şirketler Grubu / Yatırım
Takip Et