Ankara, Antalya, İstanbul(Avr.), İzmir, İstanbul(Asya)
İlan yayından kaldırılmıştır!
Position Level
Freelancer
Application Count
145 application
Job Type
Position Level
Application Count
Department
QUALIFICATIONS AND JOB DESCRIPTION
QUALIFICATIONS AND JOB DESCRIPTION
Tailor Made Excel (TME) is looking for an ambitious and experienced Excel VBA developer.
We are a fast growing, UK based start-up specialising in business analysis and providing bespoke solutions to our clients in excel and web-based platforms.
Please apply in writing (in English) only if you have expertise in Excel VBA and writing macros via Excel VBA.
Full Time, flexible hours, remote working, reporting directly to the Managing Director.
Job Requirements:
Excellent written and verbal English is essential (C2 grade).
A good understanding of business functions to fully analyse and critique our client's problems and be able to provide comprehensive and creative solutions using excel containing a clear understanding of what is required to be delivered and when, with defined version control and user acceptance testing
Creating projects using Userform, Class and Modules in Excel VBA, developing Stored Procedure and Database Events with T-SQL in Microsoft SQL Server Database.
Building report metrics and parameters with VBA and Power BI
Ability to work accurately at a fast pace to deliver projects on time with great specificity
Ability to work autonomously after the scope requirements have been agreed and approved
Being able to ask the right questions to fully understand our client's requirements. Thinking outside the box to exceed client's expectations and always over deliver.
Being friendly, courteous and polite at all times. (Essential for building up important long term relationships.)
Examples of previous experience supporting junior team members, offering technical guidance in requirements breakdown and participating in team discussions to help identify the best solutions.
Technical planning and attending to routine team meetings
Specific software knowledge areas which are preferable:
HTML5, CSS (including responsive design), Javascript, PHP (Wordpress) and CMS development
Working knowledge of CPC, Google Analytics and Google Tag Manager
Web standards and best practices including technical SEO, accessibility and usability.
Day-to-day website management through our CMS platform, including making content updates, creating new pages and improving features on web
Hands on experience in Python and C# development
Programming in other MS Office applications such as Power BI and Power Apps
Skills & Attributes:
BS degree in Computer Science, Mathematics, Business, Engineering or related fields.
2-5 years of coding and project management experience in a related field
Effective time management
Results-driven and thrives in a fast paced environment. A strong will and eagerness to learn and improve oneself.
Innovative and logical thinker with good problem-solving abilities and attention to detail
References must be provided. Please include a cover letter with your application.Applications without a cover letter won't be considered.
2 - 5 years of experience
Bachelor's(Graduate), Master's(Graduate), Doctorate(Graduate)
English(Reading : Good, Writing : Good, Speaking : Good)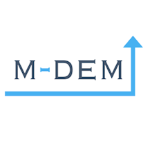 İlgini Çekebilecek İlanlar