İstanbul(Avr.), İstanbul(Asya)
İlan yayından kaldırılmıştır!
Position Level
Specialist
Department
Engineering
Engineering
Application Count
163 application
Job Type
Position Level
Application Count
Department
QUALIFICATIONS AND JOB DESCRIPTION
WHO WE ARE:

myTECHNIC is world's first independent Lean Greenfield MRO, located at Sabiha Gokcen International Airport (SAW) on the Asian side of Istanbul, Turkey.
This advantageous geographical location between Europe and Asia makes myTECHNIC ideally suited to serve domestic partners as well as global carriers in Europe, CIS, Middle East, and Africa.
MyTECHNIC, which is designed according to the principles of Lean Management, provides a wide range of services, from the wide and narrow-bodied planes to engine revisions and airplane painting, on time and effectively. Since its establishment in 2008, myTECHNIC incorporates the principles of Lean Management and productivity and safety, eliminates the loss of space, movement, and time. It works to expand the corporate responsibility areas for the environment, increase the satisfaction of its partners, and reduce the time of completion.

MyTECHNIC Hangar is located on an area of 60,000 square meters, with 15, 400sqm hangar area and 3-storey building with modern architecture. The facility includes 24,800 square meters workshop, office, and warehouse area. In addition, there are 6,000 square meters of engine shop.

MyTECHNIC received EASA (Part 145) authorization in August 2008 and it is the first maintenance center wo received Turkish Civil Aviation Authority (DGCA) with SHY/ JAR 145/EASA certifications both at the same time.

WHAT ARE WE LOOKING FOR?

We are looking for an experienced System Engineer and a good team member, who is
willing to work at myTECHNIC.

DESIRED SKILLS:
We are looking for an Aircraft System Engineer and a good team member, who will work at İstanbul Sabiha Gökçen Airport.
· University Graduate degree in Engineering as Aeronautical, Astronautical, Aerospace
· Minimum 4 years of experience in aviation, preferably
· Good command of written and spoken English.
· Good knowledge of MS Office applications.
· Strong interpersonal & communication skills, team player.
· Willingness to solve aircraft systems and functional problems on several cases, finding root causes,
· Optimistic thinking capability also during critical situations, resilience.
· Completed military service for male applicants.
· No obstacles for international traveling and long-term out-of-office duties.
· Living in or willing to relocate to İstanbul Asian side.
JOB DESCRIPTION:
- Responsible for providing engineering support for aircraft systems and reports during maintenance activities.
- Responsible for liaison with the manufacturers if additional maintenance instructions are required to support maintenance activities.
- Responsible for generating a strong focus on customer relationships with regular updates/liaison either through meetings, reports, email correspondence and/or telephone communication
- Responsible for liaison with the customer before, during and after maintenance activity as a point of contact of maintenance Project.
- Coordination between operations and support departments within the company in regard to the projects under his/her responsibility.
Bachelor's(Graduate), Master's(Student), Master's(Graduate), Doctorate(Student), Doctorate(Graduate)
Completed, Exempt, Incomplete
English(Reading : Advanced, Writing : Advanced, Speaking : Advanced)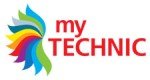 Yan Haklar
Özel Sağlık Sigortası, Servis.
İlgini Çekebilecek İlanlar