İlan yayından kaldırılmıştır!
Years of Experience
More than 3 years of experience
Department
Sales & Marketing
Sales & Marketing
Application Count
365 application
Job Type
Years of Experience
More than 3 years of experience
Application Count
Department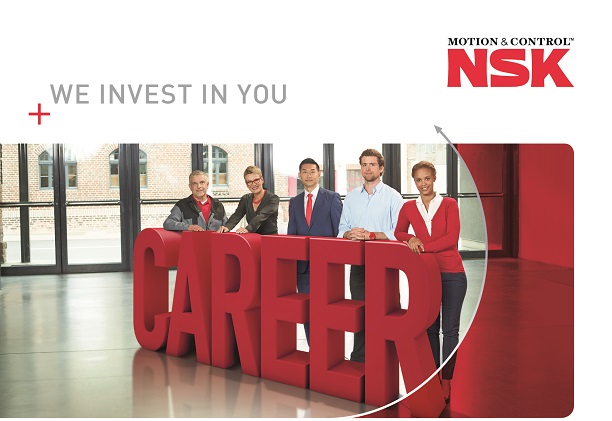 QUALIFICATIONS AND JOB DESCRIPTION
Bachelor's Degree in Mechanical Engineering or relevant Engineering field with Commercial and Production experience

Minimum 3 years of business experience with sales, engineering, planning, budgeting and reporting

Experience in an international organization is preferred.

Ability to effectively communicate technical concepts and issues to various levels of audience, from senior managers to shop-floor workers

Demonstrated ability to listen, question and obtain relevant information and through logical process suggest a commercially acceptable technical solution

Good knowledge of MS Office Applications & Windows

Fluency in English, both written and spoken. English is the language used throughout the global NSK organization

Ability to work in a team, result orientated with strong planning, problem solving and analytical skills.

Should have effective communication and organization skills and ability to work in a demanding environment. Enthusiastic, self-motivated and willing to learn, with high ethical standards & integrity

No travel restrictions, hold a driver license, active driver

Extensive travels to new and potential customers. Following Induction and training program would anticipate and average of 3 to 4 days out of the office per week

No military obligation for male candidates

Company Info:
NSK Ltd. was established in 1916 to take over the business of Nippon Seiko Limited Partnership Company which had been founded in 1914. It commenced business in Osaki-machi, Ebara-gun, Tokyo (now Osaki, Shinagawa-ku, Tokyo) as Japan's first manufacturer of bearings.
In 1963, NSK's first European subsidiary, Düsseldorf, Germany, was opened and in 1976, the first European production facility in Peterlee, England. Today, NSK Europe supports pan-European sales with production locations in England, Poland and Germany, logistics centres in the Netherlands, Germany and England and technology centres in Germany, England and Poland. In 1990, NSK purchased the UPI Group including the renowned European bearing manufacturer RHP, with its factory in Newark (UK).
Additionally, NSK has developed a comprehensive network of authorised sales distributors. NSK Europe is divided into application-based business divisions: Industry rolling bearing technologies & linear and precision technology (EIBU) as well as bearing modules and steering systems for the automotive industry (EABU & ESBU).
NSK products and solutions are everywhere where something is moving – even deployed under the hardest of conditions. Our high precision roller bearings and ball bearings are spinning away in wind turbines and machine tools, our linear systems are hard at work in production lines, while our automotive products are to be found in vehicles from just about every major auto manufacturer.
Sales: approx. 792 mil. Euro in Europe as per March 2021
Employees: 4350 in Europe
JOB DESCRIPTION
Reporting to the Sales Manager

Achieve Sales and Profit targets in line with Budget and Mid-term Plans,

Research, contact and develop new customers,

Visit new & existing customers throughout Turkey on a regular basis,

Conduct market research & analysis (opportunities, competition, customers, price monitoring, etc.)

Prepare and implement action plans for sales development,

Assist in identifying and assessing customer application requirements,

Liaise with internal departments and/or offices within the global group,

Provide product knowledge training to customers to help generate sales opportunities,

Provide technical support to customers and internal staff,

Maintain technical library and keep customers informed about new product developments,

Recommend cost effective solutions while ensuring that products and reliability standards are met
CANDIDATES PRIVACY NOTICE
You can reach NSK European GDPR in accordance with KVKK Law No.6698 from NSK Turkey website.
Bachelor's(Graduate), Master's(Student), Master's(Graduate), Doctorate(Student), Doctorate(Graduate)
English(Reading : Advanced, Writing : Advanced, Speaking : Advanced)

Yan Haklar
Özel Sağlık Sigortası, Yemek Kartı (Ticket, Multinet, Sodexo vb.).
İlgini Çekebilecek İlanlar