İstanbul(Avr.), İstanbul(Asya)
Position Level
Specialist
Department
Technology
Technology
Application Count
645 application
Job Type
Position Level
Application Count
Department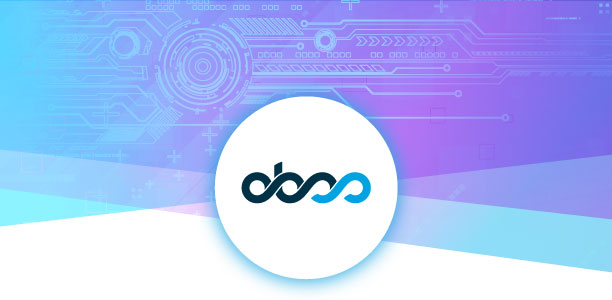 QUALIFICATIONS AND JOB DESCRIPTION
ABOUT OBSS
Since 2005, we have been providing software services to Turkey's largest and most prestigious enterprises in the finance and telecom industries. With our continuously growing 700-strong team, we offer turnkey project and consultancy services with the Java, .Net, Mobile, Cloud, ML Technologies, as well as bringing added value to the software industry with our extensive experience in Enterprise Architecture, ALM, SDLC, Product and Project Management, AI, DevOps and IT offshoring services.
OBSS stands out with its unique capability to combine Agile Development Methods and PMI processes to create Java and .Net applications tailored to suit the specific needs of each project. Owing to the strength of its project test, architecture and R&D teams, OBSS has today become one of the software development powerhouses in Turkey. While OBSS' quality management process is certified with ISO 9001, the company is currently getting ready for ISO 27001 and CMMI certifications.

We are looking for a Business Analyst having the following qualifications to be employed in our company.
Minimum 2 years experience required, business analysis experience in software development or enterprise software product preferably in bank sector (Commercial Credits, ADC etc.)
An engineering degree
Object oriented development knowledge, SQL knowledge preferred,
Experience required in working with development teams in a SDLC process, including project planning, requirements analysis, communicating / documentation, and QA testing.
Experience writing detailed specifications, including detailed mockups. Irise, Gliffy experience (or similar).
Excellent skills with MS Office tools, including Word, Excel, and Visio. SQL skills
Must have the ability to work in a fast-paced IT environment on medium to large-scale projects.
Knowledge of different software development methodologies (e.g. Waterfall, Agile)
Experience in modeling and analysis of business processes (e.g. UML, BPMN)
Proficiency in BA techniques, tools or business areas
Good understanding of one business domain area and business processes. Demonstrate ability to learn and systematize business knowledge
Requires an understanding of inter-related work processes to be able to adapt to differing assignments.
Professional manner, tact, diplomacy and discretion in dealing with colleagues including senior management.
Draws on a number of known options to solve problems and to develop improvements.
Computer skills to produce effective, spreadsheets, reports, documents and presentations, as required
Adaptable to set and prioritize work with varying exceptions. Able to work with diverse personalities and styles.
Communicates with clarity, verbally and in one on one or group situations
Communicates well in writing by composing clear documents; facility with editing and/or proof-reading is required
Demonstrated understanding of quality standards relative to software development, relational database principals, computer assisted analysis and business case modelling.
Male Candidates, preferably should have no military obligation or deferred for at least 1 year,
Residence in Istanbul is required.

JOB DESCRIPTION

Liaises with appropriate departments to create in-depth, complex, user acceptance test plans for each project.
Follows test plans to test, document and approve software results once testing is accurate and complete.
Identifies detailed business requirements and process models to ensure the viability of technical designs and fulfillment of business and technical needs and constraints.
Analyzes technical and functional impacts of various candidate solutions and approaches to respond to needs and provide recommendations to business units.
Creates documentation for changes and develops user manuals to communicate changes effectively.
Monitors and supports new releases, including e-mail communication, to respond to feedback, resolve issues and approve software rollout.
Prepares and updates user manuals to ensure current and accurate information is available upon request.
Provides support and information as required to assist in the timely resolution of issues or problems.
2 - 8 years of experience
Bachelor's(Graduate), Master's(Student), Master's(Graduate), Doctorate(Student), Doctorate(Graduate)

İlgini Çekebilecek İlanlar