İlan yayından kaldırılmıştır!
Position Level
Specialist
Department
Research and Development (R&...
Research and Development...
Application Count
147 application
Job Type
Position Level
Application Count
Department
Research and Development (R&D)
QUALIFICATIONS AND JOB DESCRIPTION
University degree in Mechanical or Automotive Engineering

Minimum 2 years experience in a smilar position
Knowledge of CAD software. (Catia V5 preferred)
Excellent verbal and written skills in English,
Project management and communication skills, able to monitor project status.
A great team player with a self-initiative mindset,
Adaptable to work with teams from various cultures
No obstacle to travel abroad
JOB DESCRIPTION
Analyze specifications in order to define performance criterions to be achieved.
Develop innovative and reliable solutions that fulfill specifications.
Standard dimensioning (GD&T)
Product change management (ECR/ECO)
Participate to the Design Failure Mode and Effect Analysis (DFMEA).
Design 3D model and prepare definition files for products, prototypes and test means
Validate the proposed design with the FEA module
Leads design activities with internal and external contributors.
Share technical topics with prototype workshop and suppliers.
Prepare technical file to justify choice of concept and solutions.
Build 2D drawing with functional dimensions according to ISO standard.
Build tolerance stack-up and optimize dimensioning.
Define and identify functional and critical characteristics.
Support project planning edition and update.
Present product definition status at Design Review and Project Validation Committee.
Manage Product definition file into the PLM (Product Lifecycle Management) database.

More than 2 years of experience
Bachelor's(Graduate), Master's(Student), Master's(Graduate)
English(Reading : Good, Writing : Good, Speaking : Good)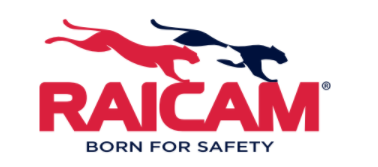 Yan Haklar
Özel Sağlık Sigortası, Servis, Prim, Yemekhane, Kaza Sigortası, Erzak Yardımı.
RAICAM HİDROLİK ANONİM ŞİRKETİ İş İlanları