Ankara, İstanbul(Avr.), İstanbul(Asya)
Bu iş sana uygun olmayabilir
Seçili özgeçmişindeki bilgilerle bu ilanın kriterlerleri sadece %30 uyumlu.
Uygunluğunu nasıl hesapladık?
Son iş deneyimin, geçmiş deneyimlerin ve toplam deneyimin uygunluk puanını etkileyen kriterler arasındadır.
Bu iş sana uygun olmayabilir
Seçili özgeçmişindeki bilgilerle bu ilanın kriterlerleri sadece %30 uyumlu.
Uygunluğunu nasıl hesapladık?
Mesleki Yeterlilikler
Şirketlerin ilanda belirlediği kriterlerle özgeçmişindeki bilgilerin ne kadar uyumlu olduğu içerik karşılaştırılmasıyla bulunur.
Bu iş sana uygun olmayabilir
Seçili özgeçmişindeki bilgilerle bu ilanın kriterlerleri sadece %30 uyumlu.
Uygunluğunu nasıl hesapladık?
Diğer Bilgiler
QUALIFICATIONS AND JOB DESCRIPTION
Who we are?
RB is more than a company. It's a growing community of 40,000+ diverse, talented entrepreneurs – all driven to make the world a happier, healthier place. Drawing on each other's skills and working together, we help make people feel better. Through research and development, we make better products that empower everyone to take their health into their own hands and homes.
As RB Hygiene Home Turkey...
We are operating in homecare business with Finish, Vanish, Marc, Calgon, Cillit Bang, AirWick and Woolite brands. Apart from the Local HQ, we have a production plant located in Turkey. Together with two locations, we are a big family working collaboratively to enjoy sustainable growth of the business.
Our biggest aim is creating a purpose for all of our brands to achieve our mission 'Create a Cleaner World'. Our purpose journey has started with Finish brand with the campaign of 'Promise Me'. We asked millions of people to make a promise to stop prerinse and save 57 litres of water per dishwash. Finish will continue this campaign until it leads a behavioral change in society to save Turkey's water.
To actualize our aim, we are working as 'Army of Believers', and we try to implement sustainable solutions to our way of working as well. If you wonder our life, please visit us on Instagram!
Why we're here?
We have made it our responsibility and purpose to help people live healthier lives. But health today is more than an absence of illness – being healthy also means being fit and happy. This means we need to consistently strive to be a better business.
Socially, environmentally and financially, we act responsibly in all our markets. Our shared values tie every one of us together and unite us with a real sense of pride, so we deliver better products and sustainable results while making a positive social and environmental impact.
What we stand for?
We are what we are, and we do what we do, thanks to five core values (Ownership, Responsibility, Entrepreneurship, Achievement, Partnership) that drive our purpose of healthier lives and happier homes.

If you want to be a part of our amazing team, we are looking for an "Associate Sales Executive" for our dynamic Sales department;
Fresh graduated or maximum 2years experienced,
Advanced in MS Office programs,
Mobile for various locations,
Passionate, interest and knowledgeable on Sales,
Advanced in English skills and can even work with foreigners,
And are you...
highly ambitious?
the one who wants to have #freedomtosucceed?
the one who wants to have a voice?
the one who has creative ideas and who wants to be the boss of the project?
keen to challenge the status quo?
unafraid to take calculated risks?
the one who decides fast and act now accordingly?
Are you ready to take responsibility as Associate Account Executive?
To achieve maximum sales profitability, growth and account penetration. Promote, sell and secure orders from existing customers through a relationship based approach
Responsible for sales of HH portfolio in own account/district
Establish, develop and maintain business relationship with existing/prospective customers to generate improved market shares and increased sales for RB's products
Set and implement business plans with key stores, aligned with Field Sales Manager/KAM
Meet budgets and set priorities with focus on market shares, profitability and results
If the person is you, just APPLY!
Hiring Policy: Since we receive large scale of applicants, we will only be reaching out to applicants that fit for the requirements. Applicants will be evaluated, and HR will get contact with the fitting candidates for further steps.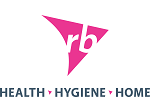 Temizlik Malzemeleri, Tüketici Ürünleri