İstanbul(Avr.), İstanbul(Asya)
İlan yayından kaldırılmıştır!
Position Level
Specialist
Department
Human Resources
Human Resources
Application Count
379 application
Job Type
Position Level
Application Count
Department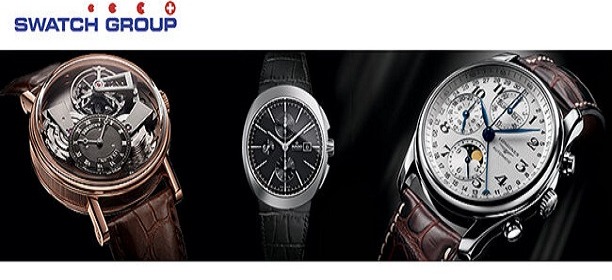 QUALIFICATIONS AND JOB DESCRIPTION
Swatch Group is the world's number one manufacturer of finished watches. With its 17 watch brands, the Group is present in all price segments, and is also active in the manufacture and sale of jewelry, watch movements and components.
Swatch Group unites, among other companies, the following watch brands under its roof: Breguet, Harry Winston, Blancpain, Glashütte Original, Jaquet Droz, Léon Hatot, Omega, Longines, Rado, Union Glashütte, Tissot, Balmain, Certina, Mido, Hamilton, Swatch and Flik Flak. The Group has a strong distribution and multi-brand retail net with two sophisticated boutiques under the name of Tourbillon and Hour Passion. Swatch Group is also an important player in advanced nanomechanical, nanoelectronic and Bluetooth technologies essential to watchmaking and other industries.
SWATCH Retail HR Business Partner/Specialist will be responsible to manage and support the Retail & Area Retail Manager in all HR operations of the Brand in the country. She/he will be also responsible and the contact person for Staff in the Swatch stores, SIS, Kiosk.
University Degree or degree educated.
3-5 years of HR position within a Retail business, preferably for a noted European company with matrix organization.
English fluent is a must.
Meticulous attention to details.
Able to work within ever changing environment and under strong pressure.
Strong negotiation skills.
Good numeric skills.
General
To analyse turnover of employees and take retention actions for Retail Staff.
Bringing ideas how to maximise sales and motivate Sales staff in the stores.
Visiting stores in a regular base with the Area Retail Manager.
To represent Swatch as required/expected corresponding to culture and values of Swatch Headquarter.
Hiring & Recruiting
Collaborate for personnel planning and administration.
Preparing Personnel Requests and follow up of signatures and control of FTE.
Recruiting and selection of the right profiles in compliance with the Swatch HQ guidelines of profile of the people.
Keep turnover as low as possible and work on succession planning.
Preparing induction for new employees in collaboration with Retail/Area Retail Manager.
General Administration trough all main HR discipline.
Development & Training
Provide continuous on site coaching and development opportunities to store managers and Sales Staff and to Swatch Headquarter guidelines (efficient & effective Training & Development of employee's is an essential element for continuing growth).
Control of Sales Staff performance appraisal and take actions if needed.
Assess store manager & team morale and provide all effort to resolve problems and ensuring effective communication with all team members.
Reward
Collect & Analyse compensation data and budget and ensure the correct roll out of salaries review process.
Leadership
Establish a SWATCH spirit within the Retail Organization (Swatch values).
Assess team performance and provide constructive feedback to support skill development.
3 - 10 years of experience
Bachelor's(Graduate), Master's(Student), Master's(Graduate)
THE SWATCH GROUP TURKEY SAAT TİC.LTD.ŞTİ. İş İlanları