İstanbul(Avr.)(Zeytinburnu)
İlan yayından kaldırılmıştır!
Position Level
Assistant Specialist
Department
Marketing
Marketing
Application Count
275 application
Job Type
Position Level
Application Count
Department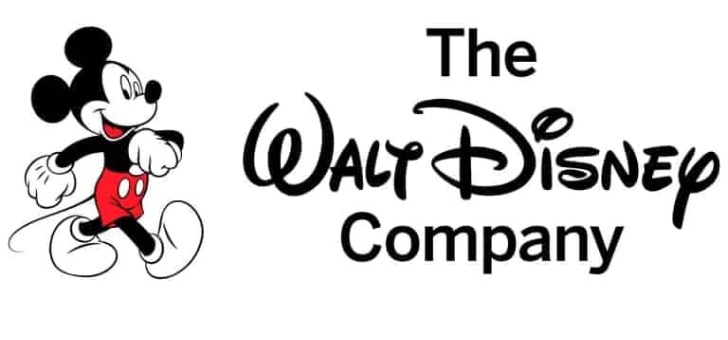 QUALIFICATIONS AND JOB DESCRIPTION
Purpose of the role:
Provides administrative support to Director, Marketing, PR & Creative and Director, Digital Media and to related departments' managers.

Priorities
• Relieve management of administrative detail, all projects
• Prepare and submit; T&E's, vacation forms, employment requisition forms, vendor and compliance forms.
• Track contract signatures and deliveries via courier, file executed contracts on the server
• Coordinate workflow and keep projects on schedule
• Update and chase delegated tasks to ensure progress to deadlines
AREAS OF RESPONSIBILITY
Appointments/Meetings
• Maintain calendar; ascertain which events require executives' presence
• Schedule and moderate weekly status meetings
• Fix commitments to maximize Directors' time efficiency
• Maintain calendar of the Directors. Coordinate a high volume of often-changing appointments, meetings and conference calls with department staff, agencies, production companies, senior management and external executives. Reserve and confirm conference rooms and other meeting locations, as well as online meetings.
• Arrange technical resources, refreshments, business dinner reservations and transportations
• For meetings, prepare agenda in advance, arrange meeting facilities, act as recording secretary, prepare action minutes
Communication
• Compose correspondence/reports for own or executives' signature
• Check deadlines on incoming requests and put preliminary work in play
• Process replies on own initiative or from Directors' dictation or notes
• Research, draft or abstract reports. Obtain images for ppt presentations.
Phone
• Field and direct a high volume of calls for executives. Keep call logs for all messages
• Handle all inquiries and arrange call-backs and video conferences
• Provide back-up materials for call-backs and video conferences
• Route calls to other personnel as needed
Visitors
• Screen to control interruptions, meet & greet
• Provide back-up data as needed
• Arrange amenities, pick up and drop off transport as needed
Travel
• Arrange travel through internal or outside agents
• Organise market schedules, accommodation and transport.
• Arrange travel documents and visas application in advance
• Prepare itinerary, trip file and supplies
• Prepare expense report tools for executives
• Complete expense reports after trip
Routines
• Set up "exception reporting" system to handle routines without supervision
• Routinely re-order and maintain department supplies
• Archive screeners, TV guide magazines and catalogues
• Liaise with office manager regarding all facilities problems and needs, new hire requests, and general building concerns
• Scan fully executed contracts into the shared drive
• Update mail/phone directories, contact lists, make these available to the team
• Collect and send marketing materials to platform partners
Legal & Finance
• Opening vendor requests on VRS for new companies, providing documents beforehand
• Scanning signed copies from the office when a contract arrives at the office from the opposite party
• Opening the scanned contract for signature from Docusign
• Reminders for those who are late in signing / not signing in Docusign.
• Delivering the completed contracts to GM assistant for wet signature.
• Submitting the signed contracts to accounting and sending a copy to the other party.
• Opening POs for purchases and following up
Projects
• Handle administrative detail, all projects
• Seek greater role in projects within administrative and other areas of competence
Miscellaneous
• Study and review company or department procedures. Assure all procedural and compliance documents are signed by each member of the team.
• Take initiative on requests and inquiries of administrative nature
• Prepare and control administrative budgets
• Getting approvals and sending gifts to 3rd parties
Experience and Professional
Fluent speaker in English and Turkish
5 years' experience in an office environment, preferably in the television/music/entertainment field, ideally within the capacity of business affairs, rights and clearances or licensing OR prior experience supporting high-profile executives.
This position requires a strong multi-tasker. Must come equipped with exceptional organization skills and sharp attention to detail is also essential qualifications for the position.
Proven ability to work independently without constant supervision and to make prudent judgment calls when Executives do not need to be involved.
The position requires proven ability to communicate effectively with co-workers and Executives at various levels within and outside both the department and the company, as evidenced by current or previous work experience
Proven experience managing up and down.
Perfect with time management across multiple deadlines in a dynamic environment
Excellent organizational and coordination skills to act as a link between all Executives
Strong interpersonal communication skills to communicate with people face-to-face, via telephone or e-mail
Experienced with Microsoft Word, Excel, and PowerPoint
Excellent creative presentation skills
More than 5 years of experience
Bachelor's(Graduate), Master's(Graduate), Doctorate(Graduate)
English(Reading : Advanced, Writing : Advanced, Speaking : Advanced)