Ankara, Antalya, Bursa, İstanbul(Avr.), İstanbul(Asya)
İlan yayından kaldırılmıştır!
Position Level
Specialist
Department
Design / Graphics
Design / Graphics
Application Count
145 application
Job Type
Position Level
Application Count
Department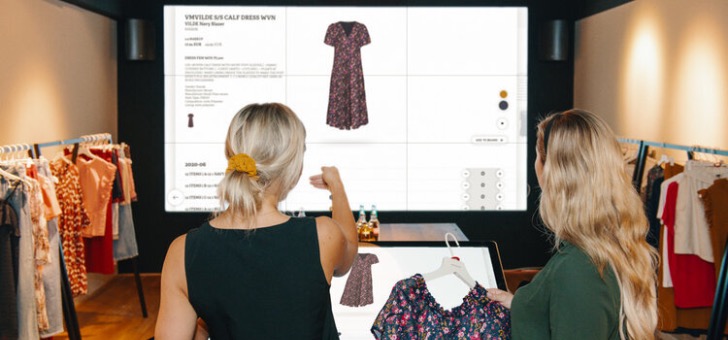 QUALIFICATIONS AND JOB DESCRIPTION
Digital Designer with great aesthetic skills? Love fashion, design, and pixel-perfect? Do you dream of shaping the future of stores, showrooms, and other retail experiences? Want to join a company working with global brands and retailers, using the latest technology?
If your answer is "Yes", we would love to talk to you.
Touchtech is looking for a UI/UX Designer to join their creative team. Touchtech is a software platform for brands and retailers to drive more sustainable sales. We are defining, designing, and developing future customer journeys in B2B sales, showrooms, and stores around the world.
The company, listed on the Swedish Stock Market, is based in Gothenburg in Sweden, but the team of 25+ talents, is distributed and is working together from all over the world. Touchtech is now opening a development hub in Turkey and hope that you will want to join us on our journey.
At Touchtech you will work across a wide range of products and services to make them highly intuitive and well-designed from an end-user perspective. You will produce everything from rough sketches to illustrate ideas, to pixel-perfect prototypes to try them out, and of course, you'll also design components and complete interfaces for the finished products - all in a highly iterative and creative environment.
The role involves close collaboration with developers as well as stakeholders such as customers. Therefore, we require good English skills, both speaking and writing.
What qualifications are needed?
Experience with design tools such as Figma and the Adobe Suite




Strong esthetical design skills




Portfolio with past work of apps for desktop and/or mobile




Curiosity to understand challenges and opportunities by interviewing users




A mindset of delivering easy to understand flow charts and mockups




Fluency in English



By joining us:
You will have flexibility with working hours and location




You will have the chance to work with and learn from some of the best professionals in your field




You will work in a friendly, informal, and relaxed environment, provided by a team of professionals with diverse expertise




You will receive training and professional development opportunities



Location: Turkey
Remote status: Remote
Department: Design
Contract: Employment, full-time (no freelancer or agency)
Start: August/September
More than 1 years of experience
Bachelor's(Graduate), Master's(Student), Master's(Graduate), Associate Degree(Graduate)
English(Reading : Advanced, Writing : Advanced, Speaking : Advanced)