İlan yayından kaldırılmıştır!
Position Level
Specialist
Department
Tourism / Hospitality
Tourism / Hospitality
Application Count
0-50 application
Job Type
Position Level
Application Count
Department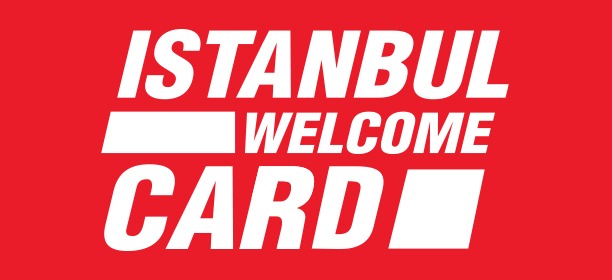 QUALIFICATIONS AND JOB DESCRIPTION


JOB DESCRIPTION - INCENTIVE OPERATIONS SPECIALIST
ABOUT US:
Based in Istanbul with offices in Europe,we are an international companywith entrepreneurs who have been in the tourism since the 1970s. We created severalinnovative products and services that aim to enhance the travel experience of our customers. That includes our city passes likeIstanbul Welcome Card andParis Welcome Card and several tourist information pages for Europe (Paris, Berlin, Prag, Vienna and Athens) and Turkey (Istanbul & Antalya).
ABOUT THE POSITION
We are now searching for an Incentive Operations Specialist to respond incentive requests that we receive from our several platforms. This includes preparing Incoming & Outgoing Incentive programs, costing tables, follow-up procedures and execution of the events.
In this exciting position, you will contribute to the growth of our incentive operations and help us to be a global leader in the tourism industry.


WHAT WE EXPECT:
You will be responsible for planning, budgeting and general management of incentives, events, weddings, corporate events, etc.

You will respond requests questions received from our several online platforms, answer their questions and prepare offers

You will provide outstanding customer service and organizing memorable events that meet client expectations Event planning, and production while managing all project delivery elements

You will coordinate with production teams and vendors both internal and external to execute events

You will be responsible for Outbound (Paris, Berlin, Prag, Vienna, Athens, etc.) and Inbound (Istanbul, Antalya, etc.) operations

You will provide feedback and periodic reports to stakeholders

You will propose ideas to improve provided services and event quality

You will organize facilities and manage all event's details such as decor, catering, entertainment, transportation, location, invitee list, special guests, equipment, promotional material etc.

You will specify staff requirements and coordinate their activities

You will proactively handle any arising issues and troubleshoot any emerging problems on the event day

You will conduct pre- and post - event evaluations and report on outcomes


YOUR PROFILE:
Excellent command of English language: fluent in speaking and writing.

Proven experience in creating and executing incentives, events (celebrations, wedding, etc.), corporate events (company meetings, conferences, etc.)

Outstanding communication, negotiation, presentation, and interpersonal skills and ability to build relationships

Excellent organizational and prioritization skills and the ability to manage multiple projects simultaneously

Positive can-do attitude with ability to work within a fast-paced environment

Team player with proven ability to manage, lead and guide

Experience in the travel industry

Free to travel in Turkey & abroad
WHAT WE OFFER
A good and open working environment where every voice is heard.

International team with talented people of diverse nationalities and cultures, where you can constantly learn and grow.

We are an international company with bases ranging from Istanbul to Frankfurt to Lisbon.

We encourage and support continuing education by providing training opportunities for our employees.

Great chances of promotion.

Performance-based bonuses.
English(Reading : Good, Writing : Good, Speaking : Good)
İlgini Çekebilecek İlanlar