Position Level
Medium Level Manager
Department
Maintenance  / Repairs / Ins...
Maintenance  / Repairs /...
Application Count
216 application
Job Type
Position Level
Application Count
Department
Maintenance  / Repairs / Insta...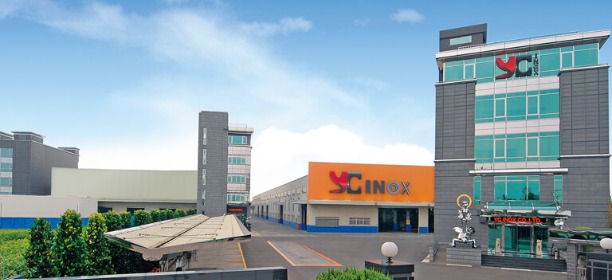 QUALIFICATIONS AND JOB DESCRIPTION
Job Description:
Routine inspections, execution and management of Maintenance Department duties, such as occupational safety, working environment, staff efficiency, equipment maintenance, automation, and personnel rearrangement.

Establish and optimize production equipment maintenance mechanism and method.

Plan and supervise the preventive maintenance of production equipment (Annual/ monthly/ weekly maintenance).

Preparing yearly maintenance budget with Production Manager.

Managing preventive, predictive and corrective maintenance activities and leading maintenance team

Managing daily maintenance activities & making root-cause analysis to reduce breakdown ratio

Plan and implement the maintenance of handling equipment, such as crane and trolley, etc.

Evaluate, purchase, check and accept new equipment. Formulate equipment investment payback period.

Supporting new material & equipment & machine installation projects, improving existing process and creating new ideas regarding the requirements of factory

Build important spare parts list for production equipment and develop second source.

Develop and evaluate the implementation of automation equipment assessment, jigs and equipment modification design.

Evaluate and audit equipment suppliers and subcontractors.

Follow up, check and accept for outsourcing maintenance operations; establish contract specifications for key equipment maintenance mechanism.

Supervise the operation implementation of each group for audit improvement, personnel attendance management, OJT and performance evaluation.

Promote the activities of environmental 5S, TPM, occupational health and safety management, QCC, and proposal improvement.

Plan annual work, preventive maintenance of equipment, staff training, and improvement proposal.

Material and cost control.

Implement any task assigned by superiors.
Requirements:
Bachelor's Degree from Mechanical / Mechatronics Engineering fields,

In charge of commissioning activies during set-up periods.

Proven experience on equipment maintenance processes for at least 8 years, preferably in iron & steel industry,

Hand-on experience on investment projects,

Proficiency on MS Office tools & Autocad.

Experience on Hydraulic & Pneumatic systems.

Strong interpersonal communication skills with leadership approach,

Prone to teamwork and passion for innovation,

Advanced level of written and verbal English,

No military obligation for male candidates.
5 - 15 years of experience
Bachelor's(Graduate), Master's(Student), Master's(Graduate)
English(Reading : Good, Writing : Good, Speaking : Good)
İlgini Çekebilecek İlanlar