Position Level
Medium Level Manager
Department
Quality
Quality
Application Count
144 application
Job Type
Position Level
Application Count
Department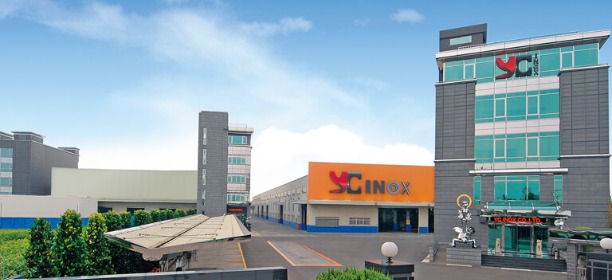 QUALIFICATIONS AND JOB DESCRIPTION
This position reports to QA Manager.
QUALIFICATIONS AND JOB DESCRIPTION
Job Description:
Set up QA & QC & laboratory policy, procedures, and programs, implement and manage all laboratory related activities accordingly.



Manage and successfully ensure implementation of all quality assurance & quality control & laboratory related activities.

Manage and supervise the overall operating policies and objectives of the QA department.

Establish quality procedures, standards, and performance indicators for the company.


Ensure that the process required by the quality management system has been established, implemented, and maintained successfully.

Report the performance of the quality management system to senior management, including the need for improvement.

Ensure that all departments can identify customer product requirements and quality system requirements.

Externally represent the company in handling matters related to the quality management system.

According to the company policy, formulate product quality improvement plan.

Lead important quality meetings within the company.

Acting as a quality system management representative and drafting quality goals.

Approve the annual work priorities of the QA Department.

Communicate and coordinate with relevant departments and provide technical assistance.


Ensure development and implementation of ISO 9001 Quality Management System.

Ensure implementation of necessary technical certificates such as personnel and product certifications.

Ensure reviewing of laboratory's quality procedures, making necessary revisions, ensuring that up-to-date documents are put into practice.

Ensure the outsourced works (calibration, certification, etc.), follow up

the maintenance of test equipment and the calibration of all measuring instruments in the laboratory.

Manage and control whether the wastes and scraps produced in the subordinate sections are disposed of in accordance with the environmental waste regulation.

Ensure training and assignment of internal auditors of the company. Manage planning, performing, and reporting internal audits. Ensure the elimination of CRAs (Corrective Remedial Actions) detected internal audits.

Ensure analysis, improvement of processes based on efficiency and carry out QPAs regularly to successfully ensure implementation.

Manage and follow-up the accreditation process of ISO 17025 / ISO 3834 as needed.

Manage customer complaints and customer quality services, implement relevant processes and systems, monitor corrective actions of quality issues related to customer services.

Ensure the progress of updating relevant product specification documents.

Ensure the development of quality control circle activities.

Ensure that all quality controls are managed from raw material input to product output.

Ensure Implementation and improvement of TQM for the sustainable product quality.

Ensure collection and analysis statistical data to obtain information about the Product/Process Quality performance. Ensure that analysis results are used in product/process development.

Ensure that controls are made to ensure compliance with the company's waste policy.

Ensure Confirmation of scrapped products. Initiate activities to reduce waste and scrap.
Requirements:
Bachelor's Degree from Mechanical / Material Engineering. Preferably Master's Degree in related departments.

Having at least 10 years of experience, at least 5 years of managerial experience in steel industry.
5 - 10 years of experience
English(Reading : Advanced, Writing : Advanced, Speaking : Advanced)
İlgini Çekebilecek İlanlar