Kenan Erol
Web Developer & Marketing Stra
SUMMARY OF EXPERTISE AREAS
SENIOR SEO & SEM SPECIALIST (MORE DETAILS ON WEBSITE AND CURRENTLY ON PRESENT WORKPLACE)
SENIOR WEBSITE DEVELOPMENT & DESIGN (WORDPRESS/E-COMMERCE/OPENCART)
ABILITY AND EXPERIENCE ON EXECUTING TESTS, COLLECTING AND ANALYZING DATA FOR INDUSTRY AND CLIENT NEEDS
EXCELLENT PROBLEM-SOLVING SKILLS AND CREATIVITY WITH THE ABILITY TO DIG EXTENSIVELY INTO METRICS AND ANALYTICS
EFFECTIVE TIME MANAGEMENT AND VISUALLY REPORTING VIA 3RD PARTY ONLINE SYSTEMS
SENIOR STRATEGIC & PROJECT PLANNING/TECHNICAL LEADERSHIP
SENIOR MICROSOFT EXCEL KNOWLEDGE (CAN WRITE-EDIT SCRIPTS, BUILD MACROS, CREATE EDIT VISUAL BASIC CODES)
ADOBE MASTER COLLECTION PRODUCTS KNOWLEDGE AND EXPERIENCE (MAJOR PHOTOS, VIDEOS, AND ANIMATIONS PRODUCTS)
UNIQUE WAY OF CREATING PAGES AND SYSTEMS VIA MY VERY OWN INVENTED SYSTEM THAT I NAMED AS MONSTER
IPHONE, IPAD, CELL PHONE, COMPUTER, PRINTER, ALARM, CCTV CAMERA INSTALLATION & REPAIRS (EXCEPT MICRO SOLDERING)

2 years
---
4 months
Company Name
DR PHONE FIX
Job Type
Permanent / Full-time
Job Definition
Created 50 WordPress platform websites on a Dedicated Server on a remote Maria SQL database server. Managed and designed total of 750K online pages with full of SEO structure and features on "my very own Created and Invented Excel base platform software" that I name it as MonsteR. That is such a very deep and way more detailed information but I can clearly say %100 real understanding and management on Online Marketing, Sales, Management and Team Build since I had my 4 different team members to help me that I helped to coordinate their daily tasks with Asana and HipChat applications help.
Senior Responsive Web Site design and backend coding for multiple resolutions of screens such as "laptop, full HD and mobile screen resolutions" with real-time tests and perfection. Clean, trendy, fast design to improve call to action and serve a smooth browsing experience.
Senior Google Analytics setup and management with Conversion and Custom Report setups on "buttons, landing pages, etc." any type of platform. Experience to read and analyze Analytics Results and knowledge to be able to prepare projects to fix or improve websites and achieve the goals.
Senior Google Web Master setup and management such as; tracking Toxic Back Links and Disavow them or any other basic and needed Indexing control, such as; Google Bot (spiders) Frequency setup (I'm writing into details to be able to show how deep understanding I have)
Senior Google AdWords setup and management with A/B test setup, Script setup, Conversions setup, at least 8 Quality Score on Ads and experienced Budget Management with or without scripts. I have experience on "Same time 15 Different Location AdWords Campaigns management with $15K Monthly Budget with an ROI report of close to %30 (I can't show that report since its forbidden to my company but I can explain how we calculated and tracked) Mostly on Search Network Only and every single AD with 10 type of extensions ready to use and actively enabled 3 of them such as location, phone call, callouts, sitelinks etc, Re Marketing with custom audience setups such as; visitor abandoned cart or visitor landed on page clicked some button but didn't fill up the form and left etc, unique Location strategies such as; "buy now" funnel level of customers must be in location but "learn more or looking around" funnel level potention customers can interest the location I target in campaign and make ADs visible. I control these via my Labelized systems to be able to manage them easily after I published the campaign. Professional Keyword and Bid Management as low as .20 cents per click that I name it as "Penny Campaign" setup for brand awareness and/or even conversions with the cheapest costs. I even use that strategy more aggressively for the company competitive campaigns by just boosting some settings. I have my premade Script to be able to make perfect bid control on unlimited qt of keywords and ads. I can also install, edit, comment and manage Script Library on Google AdWords online Library.
|
|
|
I can't fill my full information in that section please read it on my portfolio website at www.themonsterguy.com
|
|
|

6 months
Title
Web Development Specialist
Company Name
ATLANTIC STONE SOURCE
Job Type
Permanent / Full-time
Job Definition
Developed WordPress websites with professional templates, plugins, report systems, security, mobile compatibility and many other necessities.
Worked on SEO progress and got reached %90 of SEO success rate on those websites which are checked by 3rd party companies.
Social pages, adobe premiere, photoshop, professional movies, and SEO compatible articles have written.
General management on 6 websites and 30 other domains, google my business specialties with all its products, detailed reporting, and goal-oriented strategies monthly campaigns.

7 years
---
3 months
Company Name
KENAN COMPUTER
Job Type
Permanent / Full-time
Job Definition
Founded and Managed a small technical services company with employees.
Provided technical sales and services to small businesses and individuals.
Trained employees for new sales and service offers.
Managed technical services business operations and financial activities.
Provided clear-cut solutions to customers.
Constantly updated technical services delivery processes to increase customer satisfaction.
Conducted end of project meetings with involved parties and developed customer and staff feedback history.

2 months
Title
Foreign Trade İntern
Job Definition
Trained under auspices of Leonardo Da Vinci European Community Support Projects.
Developed software to remote control an automobile by using Visual Basic.
Assisted Software QA group for domestic and abroad distribution channels.
Trained Staff on front office software development for technical sales and service businesses.
Produced empty logic boards by using electronic CNC-CAD Systems.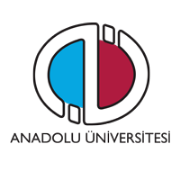 University
Anadolu University
Department
Business Administration
Education Type
Distance Education
Education Language
Turkish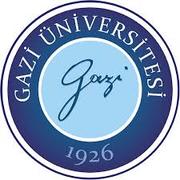 University
Gazi University
Department
Computer Technology and Programming
Education Type
Distance Education
Education Language
Turkish

High School Name
Edremit ATL
Department
Computer Operating Technician
Education Type
Anatolian Technical High School

Turkish (Native Language)


Advanced

PHP/MySQL, Search Engine Optimization, Google Adwords, Google Analytics, Google Webmaster Tools, Microsoft Office Excel, HTML5, HTML, Wordpress, JavaScript, Web Design, Web Development, Google My Business, JSON, Search Engine Marketing, Photoshop, Adobe Premier, Adobe Master Collection Products, UI/UX Designer