İlan yayından kaldırılmıştır!
Position Level
Medium Level Manager
Department
Maintenance  / Repairs / Ins...
Maintenance  / Repairs /...
Application Count
257 application
Job Type
Position Level
Application Count
Department
Maintenance  / Repairs / Insta...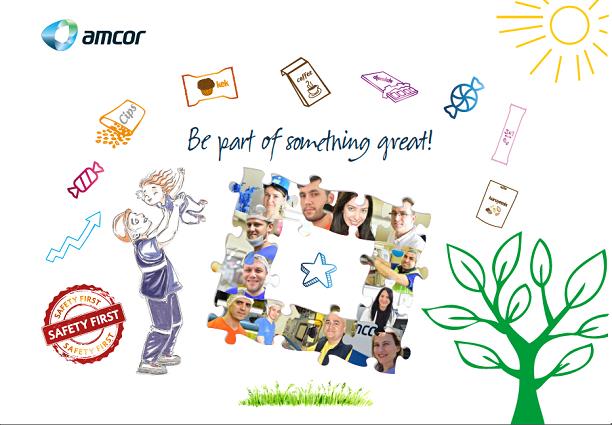 QUALIFICATIONS AND JOB DESCRIPTION


''Amcor is the largest business group in the world with 55,000 co-workers, working in 250 plants in 40 countries. We deliver innovative packaging solutions and provide enhanced quality products for the food, beverage, pharm, personal care, medical and industrial markets. Its award winning approach towards sustainability makes Amcor the preferred partner for customers looking for responsible packaging solutions. Amcor Flexibles İstanbul is the İstanbul site of the global group. The leading firm exports more than half of its production and has an employee number exceeding 380 people.''

Qualifications;
· BSC / MSC Degree in Mechanical Engineering, Mechatronics Engineering
· At least 5 years of experience in a similar position
· Experienced in industrial maintenance
· Knowledge on pneumatics - hydraulics equipment ,preventive maintenance and TPM
· Having knowledge and experience at Management Systems like health, safety, especially on related to the topics of enviromental legislation and quality standarts
· Having knowledge auxiliary systems such as compressors, chillers and boilers, automation systems and instrumentation
· Fluent in verbal and written English
· Advance level in MS Office Application, Autocad
· A perfect communicator and team player in multi-cultural environment and problem solving skills
· Military service should be completed for male canditates,
· Able to keep up with the intense and flexible working tempo
· No travel restrictions
· Residing in Istanbul (preferably on the Anatolian side) or Kocaeli (Gebze & Darıca).
JOB DESCRIPTION:
· Management of mechanical maintenance team,
· Management of plant's planned, predictive, and preventive maintenance,
· Management and implementation of quality, safety, improvement, productivity, and resource conservation projects,
· Reporting and controlling energy, downtime, maintenance cost, safety and projects KPIS,
· Organizing the root cause analysis sessions for the team in order to eliminate downtimes, AIB, and safety problems,
· Management of the maintenance workshop organization, including the increase of the motivation and agility of the maintenance technicians,
· Tracking of the maintenance team performance and getting improving actions when necessary,
· Have applied or have knowledge of quality management systems such as TPM, 5S, Kaizen etc.
· Provided on-site support during the implementation and project phases of projects and investments and led when necessary.
· Will be able to take an active role in the spare material stock and purchasing processes of maintenance equipment and machines.
· To ensure that the maintenance and repair works of the machinery and equipment in the workshop are carried out on time.
3 - 10 years of experience
Bachelor's(Graduate), Master's(Student), Master's(Graduate)

Yan Haklar
Özel Sağlık Sigortası, Servis, Yemekhane, Yakacak.
Amcor Flexibles İstanbul İş İlanları