Çalışma Şekli
Dönemsel / Proje Bazlı
Başvuru Sayısı
98 başvuru
Çalışma Şekli
Pozisyon Seviyesi
Başvuru Sayısı
Departman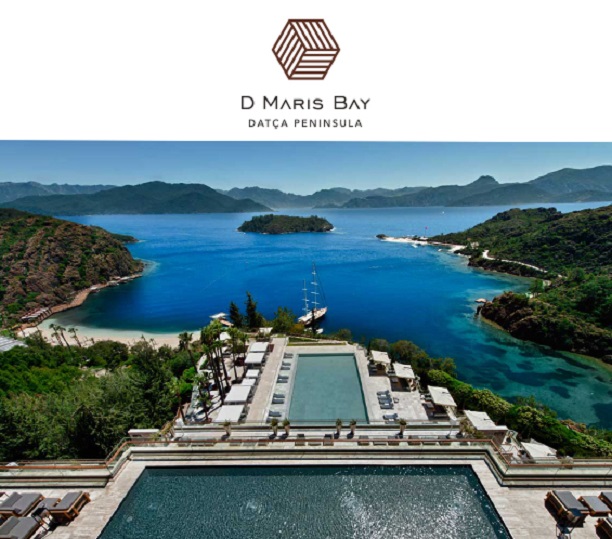 GENEL NİTELİKLER VE İŞ TANIMI
QUALIFICATIONS AND JOB DESCRIPTION
We are looking for a qualified "Guest Xperience Agent" for D Maris Bay.
The ideal candidate should have:
Strong people interaction skills, warm and welcoming to hotel guests, all hotel employees.

Relevant degree from an accredited university in Business, Hospitality or related major,

Excellent customer service skills with great enthusiasm, superior interpersonal skills, result oriented and highly self motivated

Provides a genuine and constant level of exceptional services and understands LQA.

Work effectively in a variety of situations with different individuals and groups to provide best quality service.

Consistently role models excellent guest service by being involved in the operation as needed and providing same level of service to employees.

Efficient on complaint handling to reach satisfactory results, creative and practical to enhance service quality.

Always answers with yes, always smiles even under difficult, long and busy periods.

Fluent in English, clear and polite conversation skill in Turkish.

Additional languages are an advantage.

Sufficient experience in Rooms Division different departments.

Advance computer skills necessary including Opera systems, MS Office ( proficiency degree )

Must be able to verbally respond over the telephone, in a clear-speaking voice.

Multi-tasking skills.

High level of professionalism and integrity while maintaining the confidentiality of the hotel

A positive attitude and a can-do approach to any task

Dynamic adaptability and flexibility to the needs of hospitality industrywork Schedule

Previous Hotel operations experience, university degree or equivalent experiences are preferred,

Minimum of 2 years experience in Luxury Hospitality Industry or Hotel operations.

Relay guest complaints to Guest Xperience Supervisor / Asst. Manager / Manager without any delay.

Must able to work with different nationalities.

Superior product knowledge.

Strong negotiation and influencing skills
JOB DESCRIPTION

Ideally have previous hotel experiences within Rooms Division

Required to possess excellent verbal and written English communications skills. Additional languages are an advantage.

C

omputer literate and prior experiences with hotel systems; such as Opera, Triton, Micros software and Microsoft Office programs, are required.

Guest driven, pro-active and approachable character p

ossess the ability to,

Take own initiatives within limitations, maintaining the hotel's standards, policies and procedures

Successfully communicate and work close together with other departments of the hotel

Maintain a positive attitude at all times

Focus and understand guests' needs while remaining calm and courteous, providing suitable responses

Take responsibility of handling any guest complaints and requests in a calm manner and provide suitable solutions

Provide a personalized service with guests during a longer period of time

Work well under pressure of multiple requests and/or departures within any given period of time

Maintain discretion and confidentiality of all guests and internal company information at all times

Must be able to work a flexible schedule; including weekends, late evenings, early mornings and nights.

Comfortable with working indoors and outdoors
Üniversite(Mezun), Yüksek Lisans(Öğrenci)
İngilizce(Okuma : İleri, Yazma : İleri, Konuşma : İleri)

Yan Haklar
Lojman, Yemekhane.
İlgini Çekebilecek İlanlar