Position Level
Medium Level Manager
Department
Engineering
Engineering
Application Count
402 application
Job Type
Position Level
Application Count
Department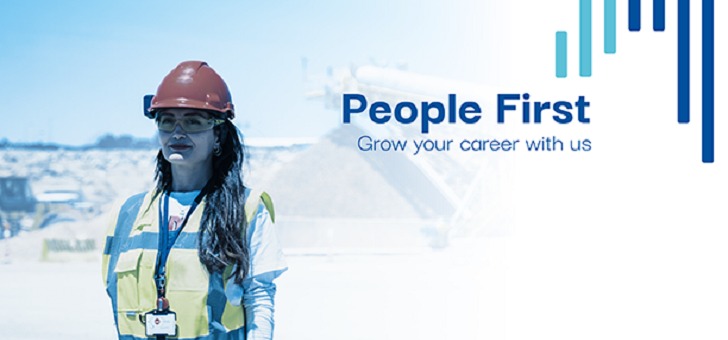 QUALIFICATIONS AND JOB DESCRIPTION
We are global mining company which has several sites around the world. We are looking for dynamic, pro-active, analytical approached, enthusiastic, innovative, and self-motivated Mine Geology Superintendent for our project in Develi.

Job Profile
Defining, monitoring and supervising targets and objectives of the mine geology unit,

Determining mineral deposit shape, ore and waste areas that constitute the basis for production planning and engineering by using all exploration and new production data,

Providing necessary information and data to senior management for enabling them to sustain resource and reserve models to be used in the long and short term,

Monitoring and supervising training activities of geologists and workers,

Participating in activities regarding the metallurgy of the mined ore and communicate with relevant departments,

Taking samples of blast holes, checking sampling results and develop acceptable, practical and usable standards for the performance of QA/QC work relating to this subject. Reviewing all production plans together with the Mine Planning team,

Supporting the preparation of annual budget for the geology department,

Being responsible for geology database and data always sets available,

Determining geological nature of the mineral deposit and use this information in the prospective exploration activities,

Finding most efficient and effective grade control parameters in order to use ore sources in the most beneficial and economic manner,

Carrying out his/her works in compliance with the relevant laws, regulations, company procedures and health and safety rules. Ensure compliance of his/her direct reports with relevant laws, regulations, company procedures and occupational health and safety legislation and current Collective Labor Contract rules,
Qualifications
A Geological Engineering Bachelor's degree is required and master's degree in Geological Engineering is an advantage,

The position requires at least 10 years' experience in the mining industry in the fields of Mine Geological Operations, and at least 5 years of which should have been in significant management positions,

Having strong leadership skills is a must,

Good command of Microsoft Office applications and geology-specific software programs (ArcGIS, Leapfrog, Mine Sight etc.)

Fluency in oral and written Turkish and English,

Having the ability to think analytical and be solution-oriented,

Having superior time management skills,

Being a good team player,

Be an active driver,

(Preferably SRC type)

Residing in Kayseri Develi district or willing to relocate.
More than 10 years of experience
Bachelor's(Graduate), Master's(Student), Master's(Graduate), Doctorate(Student), Doctorate(Graduate)
İlgini Çekebilecek İlanlar