İstanbul(Avr.)(Kağıthane)
İlan yayından kaldırılmıştır!
Years of Experience
More than 1 years of experience
Department
Business Development
Business Development
Application Count
65 application
Job Type
Years of Experience
More than 1 years of experience
Application Count
Department
QUALIFICATIONS AND JOB DESCRIPTION
General Mobile was founded to create an international brandproviding the latest technologies for its customers. General Mobile develops smart mobile solutions with high quality, accessibility, and the newest technology.
Bachelor's or

Master's Degree

preferably in Engineering, Management, Business and other related departments

At least

5

years of experience in

a

tech company, preferably worked in business development

and international

sales positions

Excellent written and verbal communication skills in English

Experience in an international team and third language is a plus

Experience of working in an international environment, across cultures and time zones are highly desirable

Critical thinker, Data-oriented mindset with strong problem-solving skills

Proactive and efficient in finding and implementing creative solutions to a variety of issues

An experienced planner, with strong cross-team coordination and multitasking skills

Open to direct feedback culture, prone to constant learning, taking initiative and not avoiding responsibility, self-motivated

and

highly adaptable
What You'll Do
Prospect for potential new clients and turn this into increased business

Identify potential clients, and the decision makers within the client's organization

Analyze export/distributor network and export logistics/shipping processes; manage continuous improvement projects

Make customer and competitor research (in terms of their price policy, market status and products) as well as country research analysis and develop strategy recommendations

Cold call as appropriate within the market or geographic area to

ensure a robust pipeline of opportunities

Manage all sales activities within designated region

Work with the team to develop proposals that speaks to the client's

needs, concerns, and objectives

Support coordination between cross functional teams

Participate in pricing the solution/service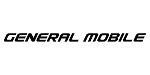 Yan Haklar
Servis, Yemekhane.