Position Level
Specialist
Department
Quality
Quality
Application Count
661 application
Job Type
Position Level
Application Count
Department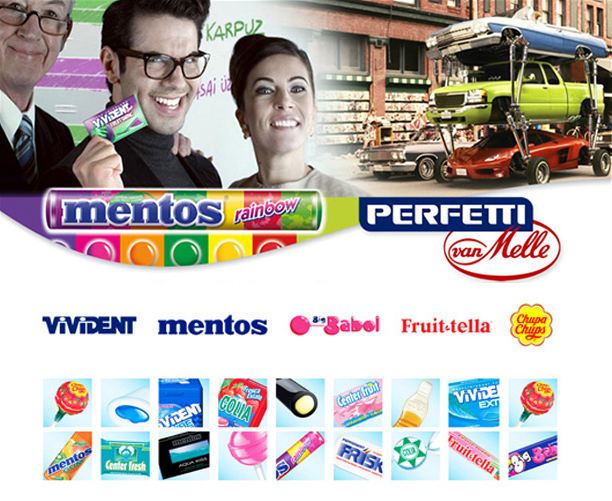 QUALIFICATIONS AND JOB DESCRIPTION
Perfetti Van Melle, one of the largest multinational companies in the confectionary market, owner of leading local and global brands like Vivident, Mentos, Chupa Chups or Big Babol would like to employQuality Control Engineer.
QUALIFICATIONS
University degree in Food Engineering or Chemical Engineering,

Excellent command of both written and spoken English,
Minimum 3 years experiences in Quality Department in food industry will be an asset.
Experience with Process Control Plans, Root Cause Analysis and Corrective Actions will be an asset
Having good knowledge and experienced in quality systems (ISO 9001 and FSSC 22000)
Proficient in the use of MS Office, Excel, Word, Power Point and SAP knowledge will be an asset
Analytical, organizational and time management skills,
Positive, self - motivated, proactive, team player, dynamic,
Strong interpersonal skills with the ability to establish relationships both internally and externally
Ability to coordinate cross-functional activities, take the initiative, attention to detail
No military obligation for male candidates,
JOB DESCRIPTION
·

Responsible for flavour room in production and warehouse operations daily interaction with Forman, Shiftleaders, warehouse and flavour room operators.

Follow up quality control operations in manufacturing & packaging and warehouses daily interaction with Quality control responsibles.
Implements, update and monitor instructions, methods and statistical process control (SPC) protocols for quality control in cooperation with the Quality Control Supervisor in order to meet internal and external quality specifications, customer requirements and legal regulations.
Responsible for Quality control parts of the customer quality file and customer questionnaires and prepares of Certificate of Analysis (COA) and Certificate of Composition (C&C) documents.
Responsible for follow up trials and first productions and packaging processes on site and 3rd Party; documentation of QC line control forms & procedures and acceptance criteria protocols in terms of process control points, parameters, and related Group Quality policies and guidelines revisions.
Develops and implementing documentation for raw materials semifinished and finished products in coordination with R&D and Packaging development as as well as policies and guidelines issued by group quality department.
Implementing documentation for raw materials and finished products in coordination with the Supply Chain based on "Roundtable on Sustainable Palm Oil Certification" (RSPO) process.
Responsible for calibration process and maintenance activities of the Analytical Control Devices and Quality control systems/softwares.
Responsible for reporting Supplier evaluation process and Coordination and conduction of supplier audits: To evaluate audit results regarding QC pack material Colour Management System and PVM Barcode requirements and quality control plans; define supplier specific development needs, and prepare supplier development master plan including root cause analysis corrective actions.
Responsible for daily operation in terms of Quality control related issues in factories and warehouse locations.
Follow-up of KPI's &Preparing timely KPI calculations and reports regarding customer complaints and nonconformities and maintain keep up to date in Global Quality database.
More than 3 years of experience
Bachelor's(Graduate), Master's(Student), Master's(Graduate), Doctorate(Student), Doctorate(Graduate)
English(Reading : Advanced, Writing : Advanced, Speaking : Advanced)

Gıda / Bisküvi, Çikolata ve Şekerleme
Takip Et
İlgini Çekebilecek İlanlar