İlan yayından kaldırılmıştır!
Position Level
Medium Level Manager
Department
Maintenance  / Repairs / Ins...
Maintenance  / Repairs /...
Application Count
66 application
Job Type
Position Level
Application Count
Department
Maintenance  / Repairs / Insta...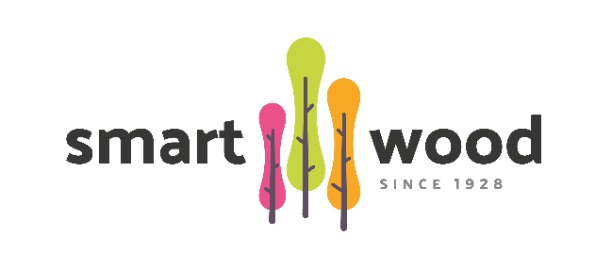 QUALIFICATIONS AND JOB DESCRIPTION
QUALIFICATIONS AND JOB DESCRIPTION
We are looking for "Technical Service Manager" teammate with the following qualifications, for the purpose of employed at d Smart Wood Çorlu/Ulaş Factory which is operates at manufacturing of material, which is contact the nourishment, production sector.
Candidates who can not meet the requirements below, will not be considered. Especially, candidates who can not meet the foreign language criteria will not be considered.

EDUCATION AND EXPERIENCE
· At least a Bachelor's Degree from an Engineering Program (Machine, Electricity Electronics, Mechatronics )
· Minimum 10 year experience in a similar position,
· Able to take an active role in production management
· Able to take an active role in the field of production,
· Who is effective the processes of Production Planning, Productivity Analysis, Productivity Effective
· Actualise reporting and budgeting processes
· Exhibiting organizational skills
· Have an experience of scheduled maintenances
· Have a leadership function to realize team management
· Have a knowledge of Quality Management Systems, Kaizen
· Good command of both written and spoken English
· Able to keep up with the dynamic work environment,
· Completed the military service for male candidates
· Able to perform statistical data analysis
· Able to submit the Criminal Record, when it will be desired,
· Candidates who reside at Çorlu , Ergene/Yeşiltepe and Sağlık Mh.
PERSONAL CHARACTERISTICS
· Well adjusted to the food industry's rigor and discipline,
· Responsible, vulnerable with the teamwork
· Having of effective planning, organization and problem-solving skills
· Knowledgeable in the matter of shift order and system of shift work
· Be able to come up with a new idea with him/her own knowledge and experience that will provide benefit to the company,
· Able to follow up the task that given her/him and who can present a report about the topic,
· Being openness to developing and learning,
· A collaborative, solutions-oriented& analytic approach and strong communication skills.
JOB DESCRIPTION
Provide maintenance activities are carried out according to the determined Quality, Environment, Occupational Health and Safety Policy documents. To ensure that the workforce, materials and equipment that make up the maintenance department are carried out effectively;

· Minimizing production losses due to mechanical, electronic and pneumatic breakdowns, taking preventive measures to breakdowns
· Planning and carrying out maintenance-renovation activities that will ensure all machinery and equipment which will be work at the desired efficiency and with minimum failure.
· Reporting by analysis of the equipment efficiency and performance, carrying out productivity improvement studies.
· Developing projects to strengthen the facility infrastructure, supporting existing facility operations and future growth plans in order to keep all production site, infrastructure and control systems in the best conditions
· Developing and implementing periodic maintenance procedures,
· Minimize breakdowns and take necessary measures,
· Allocating the workload and auditing the maintenance personnel
· Detecting areas to be repaired and directing repair the breakdowns
· Finding solutions to malfunctions which became chronic
· Following industrial equipment performance indicators with preventive mainten
More than 10 years of experience
Bachelor's(Graduate), Master's(Student), Master's(Graduate)
English(Reading : Advanced, Writing : Advanced, Speaking : Advanced)
Smart Wood Turkey Ahşap Malzemeleri San ve Tic AŞ İş İlanları