İlan yayından kaldırılmıştır!
Position Level
Specialist
Department
Research and Development (R&...
Research and Development...
Application Count
213 application
Job Type
Position Level
Application Count
Department
Research and Development (R&D)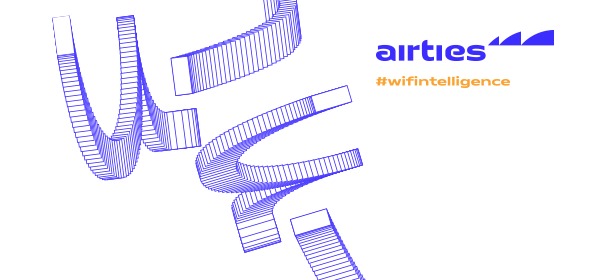 QUALIFICATIONS AND JOB DESCRIPTION
JOB DESCRIPTION
In this role, the job holder takes full responsibility for the manufacturing test setups defining and implementation for Airties products with a background and industry experience in Consumer Electronics Test architecture, deployment, and qualification of test platforms with additional experience driving the manufacturing test requirements and best practices into HW development organization. This role will be highly organized, and data driven.
Work with the cross-functional teams in determining test coverage, generating test requirements and integrating test plans and strategies of PCBAs and system level products for New Product Introduction at the Contract Manufacturers

Prepare Conceptual Requirements of Manufacturing Test for early stages of manufacturing process

Release test FW Requirements and support FW Qualification study according to the released procedure

Release manufacturing test procedure according to overall study and feedbacks from CMs

Familiarity with Manufacturing test process DOE, SPC process indices (CpK), GR&R and effective data analysis

Make root cause analysis to solve manufacturing test setup related issues in order to guide CMs

Investigate new test methods and processes and resolve technical and manufacturing test process issues for CMs

Guide product and manufacturing engineering investments in test infrastructure in accordance with new test system requirements

Support internal design verification process in Wi-Fi / RF Test and measurement items and bridge the internal test configurations with manufacturing test concept
QUALIFICATIONS
Minimum University Degree in Electrical & Electronics Engineering, Telecommunications Engineering, or a related field

Minimum 3 years of manufacturing test implementation for electronic products (Wi-Fi based products is Plus)

Experience with Wi-Fi technologies (Wi-Fi Topologies, Modulations, Connection Methods, 2.4GHz/ 5GHz Communication Bands etc.)

Knowledge about Conducted/Radiated Tx/Rx Power, RSSI, EVM, etc. measurement methods are nice to have

Familiarity with Automated and manual Test Setups, RF Test instrumentation (oscilloscopes, power supplies, signal generators, spectrum analyzers, etc.). RF conducted and radiated testing knowledge is a plus

Data analysis and reporting and reporting tools to prepare informational reports and analyses is nice to have

Excellent command of English (written and spoken)

Strong communications and organizational skill and the ability to multitask across various disciplines and tasks

Strong strategic problem solving and analytical skills
Airties has a zero tolerance to discrimination policy. In this regard, during the course of the evaluation of your job application and during all your employment relation, if any, all discriminatory factors such as race, sex, sexual orientation, social gender definitions/roles, colour, national or social background, ethnicity, religion, age, disablement, political opinion or any status that is protected under law shall be totally disregarded.
*By applying to this job opening, you agree, acknowledge and consent to the transfer of your personal data by Airties to outside of Turkey; in particular to its subsidiaries.
*By applying to this job opening, you agree, acknowledge and consent to the transfer of your personal data by Airties to its headquarters established in Turkey.
More than 3 years of experience
Bachelor's(Graduate), Master's(Student), Master's(Graduate), Doctorate(Student), Doctorate(Graduate)
English(Reading : Advanced, Writing : Advanced, Speaking : Advanced)
Yan Haklar
Özel Sağlık Sigortası, Yemek Kartı (Ticket, Multinet, Sodexo vb.).
AirTies Kablosuz İletişim San.Dış.Tic.A.Ş. İş İlanları