İstanbul(Avr.), İzmir(Urla)
Position Level
Specialist
Department
Research and Development (R&...
Research and Development...
Application Count
285 application
Job Type
Position Level
Application Count
Department
Research and Development (R&D)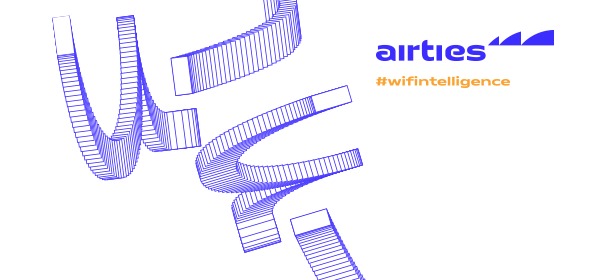 QUALIFICATIONS AND JOB DESCRIPTION
JOB DESCRIPTION
The WiFi software team develops generic Airties software features which enhances both Airties platforms, non-Airties licensed gateways and set-top-boxes. Team members work across the organization, supporting Airties platform, licensing integration and research teams. The role requires deep knowledge of embedded C conventions to develop and maintain Airties propriety user-space applications and kernel modules. It is an exciting opportunity to work on various topics around networking subsystems while working in a first-class team that masters 802.11 wireless standards, IP Networking, bridging and routing.
Key Responsibilities
Design, develop, maintain and improve embedded software implementation for Airties Mesh, Easy Mesh, Client Steering, Airtouch, Device Provisioning Protocol, Cloud Management, Video Streaming, Interference Avoidance and a set of other patented technologies of Airties

Improve and build out core applications and kernel modules that can run on multiple hardware platforms
QUALIFICATIONS
BSc in Computer Engineering, Electronic Engineering or equivalent

5+ years of experience, especially in embedded C development
Fluent in English
Proficiency in C programming
Good understanding of embedded Linux system

internals, cross-compilation environments, device driver development and performance tuning

Hands on experience with firmware debugging using a full range of test equipment, especially with Linux soft tools
Good understanding of IP networking concepts and basic understanding of Linux network stack
Familiarity with source control and bug tracking tools (Git, Jira, etc...)
Highly desired and has ability to lead as well as work individually
Experience with 802.11 wireless technologies, IP networking and packet routing
Acquaintance with open source tools, philosophy and community
Airties has a zero tolerance to discrimination policy. In this regard, during the course of the evaluation of your job application and during all your employment relation, if any, all discriminatory factors such as race, sex, sexual orientation, social gender definitions/roles, colour, national or social background, ethnicity, religion, age, disablement, political opinion or any status that is protected under law shall be totally disregarded.
*By applying to this job opening, you agree, acknowledge and consent to the transfer of your personal data by Airties to outside of Turkey; in particular to its subsidiaries.
*By applying to this job opening, you agree, acknowledge and consent to the transfer of your personal data by Airties to its headquarters established in Turkey.
More than 5 years of experience
Bachelor's(Graduate), Master's(Student), Master's(Graduate), Doctorate(Student), Doctorate(Graduate)
English(Reading : Advanced, Writing : Advanced, Speaking : Advanced)
Yan Haklar
Özel Sağlık Sigortası, Yemek Kartı (Ticket, Multinet, Sodexo vb.).
İlgini Çekebilecek İlanlar