İlan yayından kaldırılmıştır!
Position Level
Specialist
Department
Customer Service
Customer Service
Application Count
54 application
Job Type
Position Level
Application Count
Department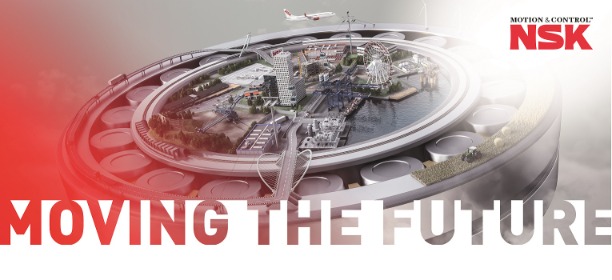 QUALIFICATIONS AND JOB DESCRIPTION
CUSTOMER SERVICE REPRESENTATIVE
Bachelor's Degree in Engineering, preferably Mechanical or Industrial Engineering
Minimum 2 years of customer service experience preferably in a similar role
Fluency in both written and spoken English with experience in an international organization, with effective written and oral communication skills to senior management level, customers and internal departments. English is the language used throughout the global NSK organization
Commercial acumen – including pricing strategy, warranty, customer vendor rating and experience in handling sales budgets, planning, forecasting and reporting results
Effective and logical decision making and problem solving, with the organization skills and ability to work in a demanding environment
Good knowledge of MS Office Applications, Lotus Notes & Windows
Ability to work in a team, result orientated with strong planning, problem solving and analytical skills.
Should have effective communication and organization skills and ability to work in a demanding environment. Enthusiastic, self-motivated and willing to learn, with high ethical standards & integrity
No travel restrictions, hold a driver license, active driver
No military obligation for male candidates
Company Info:

NSK Ltd. was established in 1916 to take over the business of Nippon Seiko Limited Partnership Company which had been founded in 1914. It commenced business in Osaki-machi, Ebara-gun, Tokyo (now Osaki, Shinagawa-ku, Tokyo) as Japan's first manufacturer of bearings.
In 1963, NSK's first European subsidiary, Düsseldorf, Germany, was opened and in 1976, the first European production facility in Peterlee, England. Today, NSK Europe supports pan-European sales with production locations in England, Poland and Germany, logistics centres in the Netherlands, Germany and England and technology centres in Germany, England and Poland. In 1990, NSK purchased the UPI Group including the renowned European bearing manufacturer RHP, with its factory in Newark (UK).
Additionally, NSK has developed a comprehensive network of authorised sales distributors. NSK Europe is divided into application-based business divisions: Industry rolling bearing technologies & linear and precision technology (EIBU) as well as bearing modules and steering systems for the automotive industry (EABU & ESBU).
NSK products and solutions are everywhere where something is moving – even deployed under the hardest of conditions. Our high precision roller bearings and ball bearings are spinning away in wind turbines and machine tools, our linear systems are hard at work in production lines, while our automotive products are to be found in vehicles from just about every major auto manufacturer.
Sales: approx. 792 mil. Euro in Europe as per March 2021
Employees: 4350 in Europe
JOB DESCRIPTION
Reporting to the Customer Service Team Leader;
In the concept of "Internal Sales", responsible of designated number of customer accounts, advise on pricing, availability, delivery, problem solving based on strategy and pricing rules provided by Sales Managers. Provide basic guidance on features and benefits and offer alternatives if required for the selected customer accounts.

Enter orders, forecasts and schedule shipments to ensure that customer deliveries are made to customer expectations. Closely monitor and proactively manage customer order-books to identify changes in requirements and demand and advise management of any changes and opportunities.
Order follow-up with supply department and factory as necessary to ensure timely delivery to customer. Arrange shipment of goods to customer, co-ordinate between shipping department and customer (and freight forwarder) as necessary to ensure timely delivery. Monitor customer payments and deal with customer returns/credits as required.
Co-ordinate actions needed to solve customer Quality, Cost & Delivery problems to maintain business relationships. Additionally, liaise with internal departments and/or offices within the global group regularly and with customers and outside institutions as required.
Comply with NSK policy and procedures to ensure effective / efficient administration, which results in lower SGA costs. Follow internal procedures efficiently, accurately and contribute as part of a team to the development and improvement of business processes.
Learn product and systems to meet customer needs in particular to process orders, forecasts and schedules. Liaise with field sales, supply and logistics teams as appropriate.
Be part of the customer service team and perform other duties as deemed necessary by management.
CANDIDATES PRIVACY NOTICE
You can reach NSK European GDPR in accordance with KVKK Law No.6698 from NSK Turkey website.
More than 2 years of experience
Bachelor's(Graduate), Master's(Student), Master's(Graduate), Doctorate(Student), Doctorate(Graduate)
English(Reading : Advanced, Writing : Advanced, Speaking : Advanced)

Yan Haklar
Özel Sağlık Sigortası, Yemek Kartı (Ticket, Multinet, Sodexo vb.).