İstanbul(Avr.)(Bahçelievler)
Position Level
Specialist
Department
Finance
Finance
Application Count
119 application
Job Type
Position Level
Application Count
Department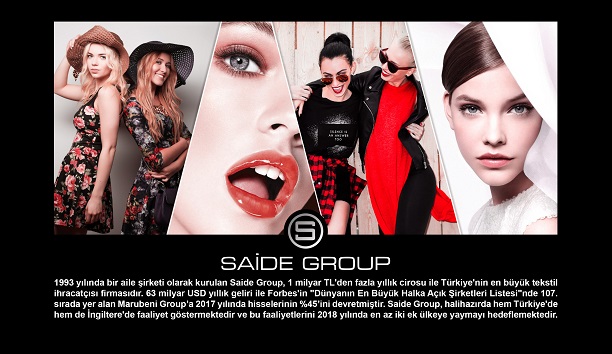 QUALIFICATIONS AND JOB DESCRIPTION
Turkey's biggest textile exporter with more than 1 billion TL annual revenue. In 2017, 45% of its shares were acquired by Marubeni Corporation, which is ranked #107 in Forbes' "The World's Biggest Public Companies List" with its 63 billion USD annual revenue. The Group is already operating both in Turkey & the UK and it aims spread its operations to at least two additional countries in 2018.
Requirements:
University degree in Business Administration, Economics, or relevant departments
Min 2-3 years of Audit experience in Big Four is must
Have excellent command of English both written and spoken
Excellent command of MS Excel
Supporting management's decision making process with ad-hoc reporting and analysis
Team player, strong analytical thinker
Strong interpersonal and communication skills
Open to work with challenging deadlines and skilled on handling time pressure
Preferably lives in European side
For male candidates, non-affiliated with military service
Job description
Actively supports preparation financials and reports
Supporting the preparation of monthly analysis of financial results and preparation of management reports
Supporting the preparation of annual budget of the group
Preparation of presentations to internal and external stakeholders
Maintaining data quality by challenging accuracy of data provided
Being the contact for external auditors, preparing and submitting all necessary data during audits and providing support to external auditors
Checking accuracy, integrity and consistency of financial reporting data
Performing adhoc reporting and analysis as required by management
Working in collaboration with accounting and finance teams across the world
Supporting developing of Sentez system and carrying out new projects to improve reporting efficiency
Support all financial projects and initiatives
Reporting directly to Budget & Reporting Manager
2 - 4 years of experience
Bachelor's(Graduate), Master's(Student), Master's(Graduate), Doctorate(Student), Doctorate(Graduate)

Yan Haklar
Servis, Yemek Kartı (Ticket, Multinet, Sodexo vb.), Yemekhane.
İlgini Çekebilecek İlanlar