İlan yayından kaldırılmıştır!
Position Level
Specialist
Department
Quality
Quality
Redirection Count
208 redirection
Job Type
Position Level
Redirection Count
Department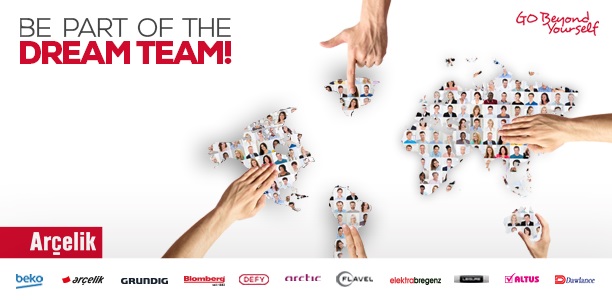 QUALIFICATIONS AND JOB DESCRIPTION

Go beyond yourself to connect your talent and experience with Technology and creativity.

We offer inventive talents the opportunity to work with innovative technologies. As a global company that offers products and services in 146 countries, we not only welcome diversity, but also inspire it with our innovation. Our more than 30.000 employees around the World give power to our future, to everyone's future by providing trusted lifestyle solutions to the digital household. In a World of rapidly changing global dynamics, we believe in the importance of creating a common leadership culture aligned to our vision, mission and strategies, and an organizational climate that nurtures development. Within our inclusive and collaborative company culture, we work for a sustainable future through our technology, human resources and production power.

 

Take your place here, at Arçelik Global.

 

How we describe the perfect fit?

 

Bachelor's Degree in Mechanical Engineering/Materials Engineering (Master Degree is a plus),
Knowledge of Quality Management Standards
Having experience in Quality Assurance is a plus
Strong knowledge of MS Office Programs
Excellent verbal and written skills in English
Thinking broadly about business,
Understanding needs of the market & customer,
Having the desire to do outstanding jobs,
Recognizing and understanding emotions of other people,
Listening different perspectives and showing flexibility,
Building collaboration,
Clear in communicating thoughts and ideas.
The position is located in Ankara. 
Job Description 
How will you foster the change?
We are looking  for a Specialist – Quality Assurance who will work for Dishwasher  Product Directorate. 
Working actively with Engineering team to define process parameters and criteria to ensure supplier process capability is effective to meet product and process requirements
Investigating product quality in order to make improvements to achieve better customer satisfaction
Creating detailed, comprehensive and well-structured test plans and test cases and making reliability analysis.
Identifying quality assurance process bottleneck and suggest actions for improvement 
Inspecting product materials and electrical systems for defects and durability
2 - 3 years of experience
English(Reading : Advanced, Writing : Advanced, Speaking : Advanced)